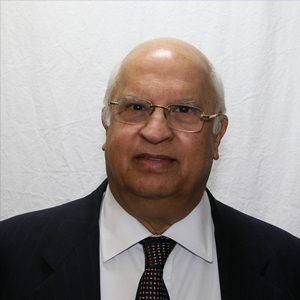 Ruyintan (Ron) E. Mehta
Mehta is a 1970 alumni of Indian Institute of Technology Bombay with a Bachelors degree in Chemical Engineering. He received advanced engineering degrees in Chemical Engineering and Engineering Administration from University of Connecticut and University of Utah respectively.
Mehta is now fully retired and is passionate in giving back to several educational and social causes in India. Mehta was the immediate Past President of IIT Bombay Heritage Foundation and currently serves as President of IIT Gandhinagar Foundation. He is the Executive Director of Wheels India Niswarth (WIN) Foundation – a non profit that works in the field of  Water & Sanitation and Maternal & Child Health issues in India. Mehta is also a Board Member and Co-Chair of Water with an NGO called Wheels Global Foundation founded by alumni of IITs in the US to provide technology based philanthropic solutions in Water (W), Health (H), Education (E), Energy (E), Livelihoods (L) and Sustainability (S) in India.