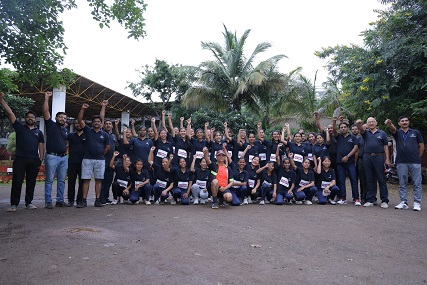 DAKSHANA DAY 2022!
A family is like the branches on a tree; we all grow in different directions yet our roots remain the same. And this was evident in the Dakshana Day celebrations on October 15, this year.
Dakshana alums at various IITs, NITs, Govt medical colleges and other premier institutes, visited government schools in their areas and conducted an inspiring session for students from Class 10 and 12. Guidance on different career options, an introduction to Dakshana and how they can realise their dream through Dakshana were part of the inspiring sessions.
DAAN working alums came together in various cities across India and relived Dakshana memories. Dakshana alumni in cities overseas also met to strengthen the universal Dakshana bond that connects them.
Dakshana scholars at the Dakshana Valley and COEs, currently preparing for the JEE and NEET, also celebrated Dakshana Day with great enthusiasm.
It was indeed a celebration of the Dakshana family across the globe.
We continue to grow strong with each passing year and look forward to adding more members to the ever-growing DAAN family.
#DakshanaFoundation #DakshanaDay #InfiniteGood #SelflessGiving