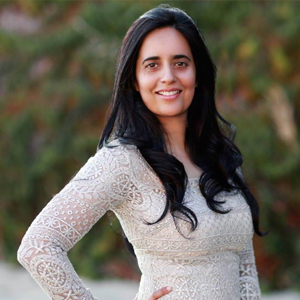 Harina Kapoor
In 1997, Harina founded RainBee, which grew profitably and was sold in 2006. RainBee was a very successful designer/manufacturer and retailer of children's designer bedding and furniture.
A natural-born connector, Harina sees the world as a bazaar of people ready to meet and mingle. As the President of TiE SoCal for 2015 and 2016, she fostered camaraderie and entrepreneurship with her colleagues.
Harina holds a Computer Engineering degree from University of Bombay, a Master's in Computer Science from Boston University and a Master's in Physics from University of California in Irvine. She worked as a Software Engineer and Project Manager for several companies including Motorola and SPSS.
Harina credits her mega-watt smile and outgoing personality to her love for Yoga. She has been a certified Yoga teacher since the age of 19 and has taught Yoga to hundreds of satisfied students.