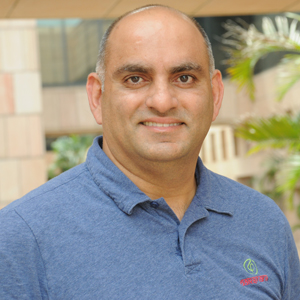 Mohnish Pabrai
A $100,000 investment in Pabrai Funds at inception in 1999 would have been worth $1,207,000 as of June 30, 2017 – an annualized gain of 14.8% (versus 6.3% for the Dow).
Mohnish is the Founder and Chairman of the Dakshana Foundation (www.dakshana.org). Dakshana Foundation is a philanthropic foundation focused on alleviating poverty. Education is the most powerful and enduring weapon to win the battle against poverty. Dakshana is focused on providing world-class educational opportunities to economically and socially disadvantaged gifted students worldwide. The focus is on providing 1-2 years of world-class coaching for IIT and medical entrance exam to gifted, but impoverished students predominantly in rural India.
He uses his value-investor's need for efficiency and ROI to run Dakshana Foundation. Since Dakshana started operations in 2007, the IITs in India have accepted over 1,539 Dakshana Scholars (out of a total universe of 2,575 Dakshana Scholars) – a success rate of 59.76%. The fully loaded cost per Dakshana Scholar was $3,066 in 2016. When Pabrai first started Dakshana, he estimated that by spending $4,000 per student, he could boost each student's lifetime income by an average of $158,000.
In addition to providing coaching to scholars in 7 locations throughout India, Dakshana purchased a 109-acre property in 2014 in Ananda Valley, India to develop and create a campus called Dakshana Valley. The campus accepted 250 scholars in 2017, and when fully built out Dakshana Valley will accommodate over 2,000 scholars.
Mohnish strongly believes in a balanced life between work, family, and personal time. He enjoys spending time with his wife, Harina and children, Monsoon (21) and Momachi (20). He loves reading and playing duplicate bridge. He lives in Irvine, California.