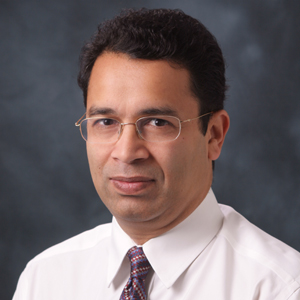 Ajay Desai
Desai graduated from the Medical University of South Carolina in Charleston. Prior to attending medical school, Desai worked for IBM as an electrical engineer. He completed his residency in Radiation Oncology at State University of New York Downstate Medical Center in Brooklyn, a borough of New York City. Desai has received specialized training in brachytherapy (LDR & HDR) and IMRT.
Desai is board-certified in radiation oncology and as a medical examiner. He's a member of the American Society of Therapeutic Radiology and Oncology, American College of Radiation Oncology, the New York Roentgen Society, and the American Medical Association. He has a licence to practice medicine in California, Florida, and New York.
He and his wife Komal, a psychiatrist, have two children.