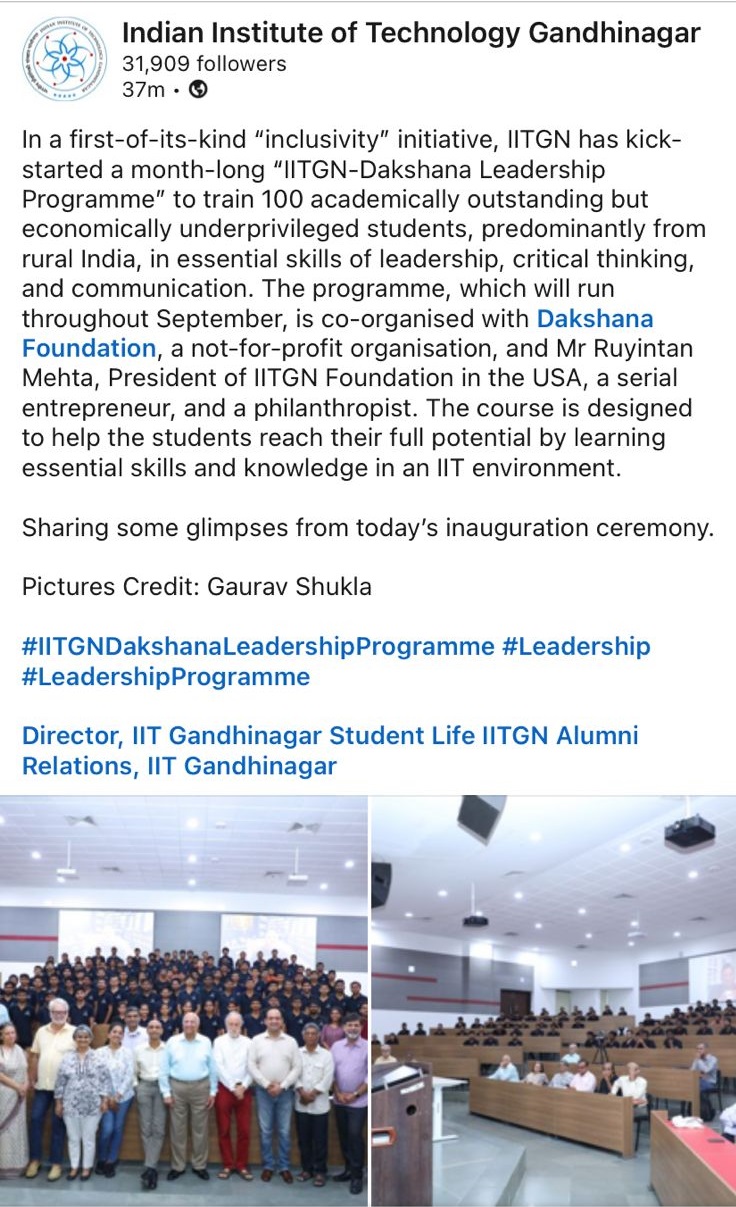 Indian Institute of Technology Gandhinagar
In a first-of-its-kind "inclusivity" initiative, IITGN has kickstarted a month-long "IITGN-Dakshana Leadership Programme" to train 100 academically outstanding but economically underprivileged students, predominantly from rural India, in essential skills of leadership, critical thinking, and communication. The programme, which will run throughout September, is co-organised with Dakshana Foundation, a not-for-profit organisation, and Mr Ruyintan Mehta, President of IITGN Foundation in the USA, a serial entrepreneur, and a philanthropist. The course is designed to help the students reach their full potential by learning essential skills and knowledge in an IIT environment.
Sharing some glimpses from today's inauguration ceremony.
Pictures Credit: Gaurav Shukla
#IITGNDakshana Leadership Programme #Leadership #Leadership Programme
Director, IIT Gandhinagar Student Life IITGN Alumni Relations, IIT Gandhinagar