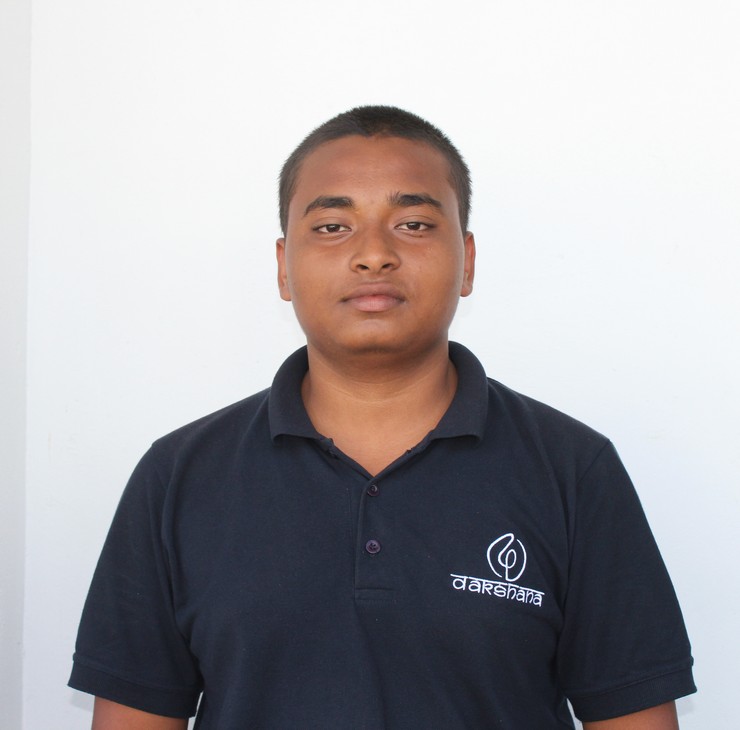 Kajol Kumari | March 17, 2021
Suman Mondal
JNV Nadia, West Bengal
I'd like to become a Dakshana Scholar and hopefully attend Medical college
My father is a buisnessman. He wants to spend hi life smoothly and simple. He just only caring about us, so that we can do great work in near future.Without thinking about his own income, he spend all his money for me and my future studies.My mother is a housewife who just want to see us with smile and happiness and gave her time her time for my studies.My younger brother who is just 11yrs. old.My uncle is a farmer in his village.
Q2. Why should you be awarded the Dakshana Scholarship ……………..I think this is the best institution to fullfill anyone's dream.Dakshana provides a world class facilities with discipline and time management.So, I would like to be awarded the Dakshana scholarship If I will not selected then I would to get admission in a well institution for my studies.
Q3. What is your ambition in life ……………..To be a doctor as wall as a heart surgeon.
I will be honored to serve people if became successful. I will think for the peoples not for my own.So, that people can take that much oppurtunities that they want and expected.
Q5. Describe an incident in your life that has motivated/inspired you to do better……………..It was all about of my own uncle who is a sufferer of heart disease. It worried me very much about him.The cost of medicines,regular checkups, all these worried me.So, I want to be a heart surgeon.
Q6. Tell us about your interests and hobbies ……………..If I will not selected as a doctor then I will prefer fashion designing for me.I am very fond of fashion and arts.
Coaching Location: Dakshana Valley
Batch: NEET 2020
Scholar Form