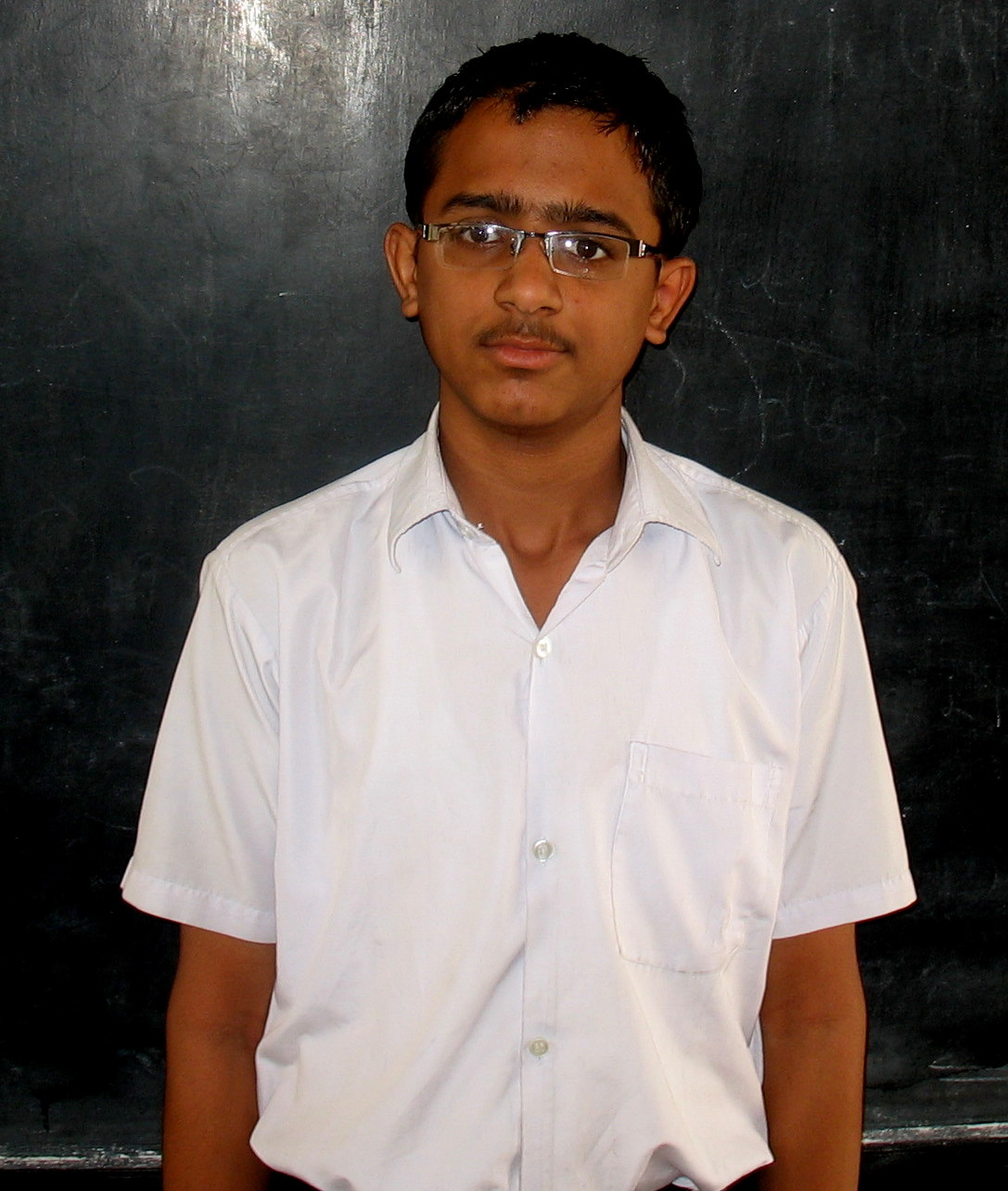 Mukesh Pal
JNV Jalandhar
I'd like to become a Dakshana scholar and hopefully attend IIT
I am Mukesh. I am a student of JNV Jalandhar. In 2007, July 10 I gave an entrance test for come in JNV. Then I don?t more about Navodaya Vidyalaya Samiti. In 9th class I have a lot of depression because I haven?t any friend. My parents had forced me to study more and more and also my brother. My father is a labourer. My father?s name is Shri Mahinder Pal and mother?s name is Smt Kamlesh Rani. I also have a brother and sister. My brother?s name is Prem, he is studying in PAU Ludhiana (B. Tech.). He always inspired me to study more and more. Till 9th class I don?t know what is study? In 10th class I came to familiar with study. While studying in 10th class I have been made mind to study somewhere outside. After 10th class I think that now is 11 class so become relaxed. But my brother said me that now you should have to study more than study in 10th class. I have got 91.4% marks in 10th class. I was very happy by getting these marks. I feel very proud on my self. After 10th class I have to study in JNV Jalandhar for two months (April, May) but not serious study. I always make fun of my chemistry teacher. Then there is summer vacation in my school for two month. I am very happy that I am going to home. When I was at home in the June month I only fill three pages of a copy for satisfying that I am studying.
On 16th July when I was talking with my brother, I got a call from my office. My clerk madam said me that you are selected for giving a test for coaching of IIT ? JEE sponsored by ?Dakshana Foundation?. Then I heard first time that there is a foundation named ?Dakshana? who gave free coaching classes for appearing in IIT-JEE. My madam said me that you have to go to Chandigarh to give this test. I only have two days for preparing to get selected into ?Dakshana?s entrance test?, but I didn?t study more because then I don?t know about Dakshana. On July 18th I go to Chandigarh with my friends and a scout without carrying any study material. Till night we enjoyed there. Then on July 19th at 10 am we go to classes for giving the test. The teachers gave us question paper of Dakshana Foundation. I read paper and I became afraid because the paper is very tough. Then I take the name of God and start doing paper. After 3 hours they take paper from us and we come back. After 20 days I go to my school. I have forget about Dakshana but one day when I was studying in my classroom at 3.45 pm my vice principal called me and he said me that you have been selected for Dakshana Foundation. I am surprised as well as I am very happy. My friends congratulated me as well as my teacher because from Punjab I am one and only student who have appeared. Then I tell to my parents and my brother that I have been selected for Dakshana. My parents are very glad because my father is very poor man and therefore I think I am not able to get any type of coaching classes for IIT-JEE. So all my realtives are very happy becoz they know that in other way I am helping my parents. So after three or four days my teacher suddenly told me that pack your material immediately. We have to go today or tomorrow morning. I am surprised as well as distressed because I want to meet my parents before coming here. Then my teacher tell me that you can go home. I meet my parents, they are all very happy. I goes to home, for only 12 hours. Then I come to school. I would have to go for station at 5am so I get up early morning and met all my friends and best friend Nirmal. I am start weeping there. After coming to station, I met my parents for a last time. My mother had started weeping but I am not because I know that I start weeping my mother will not stop at all. On 24th August I come in JNV Bagalur. I am happy as well as surprised to meet the Karnataka people because I don?t know Kannada. I met with Principal Madam Mrs R Anuradha. She told me that there is no single vacation in two years. I become very surprised and sad. I have many problems here but now most of the problems are s
From JNV Jalandhar, Punjab.
Coaching Location: JNV Bengaluru Urban, Karnataka. (IIT-JEE 2009-11).
Current Institute: IIT Roorkee, Uttarakhand
Stream: Chemical Engineering
Yr of expected graduation: 2015
Note: This is the exact reproduction of the essay sent to us.
Coaching Location: JNV Bengaluru Urban
Batch: JEE 2011
Graduation College: IIT Roorkee
Stream: Chemical Engineering
Scholar Form