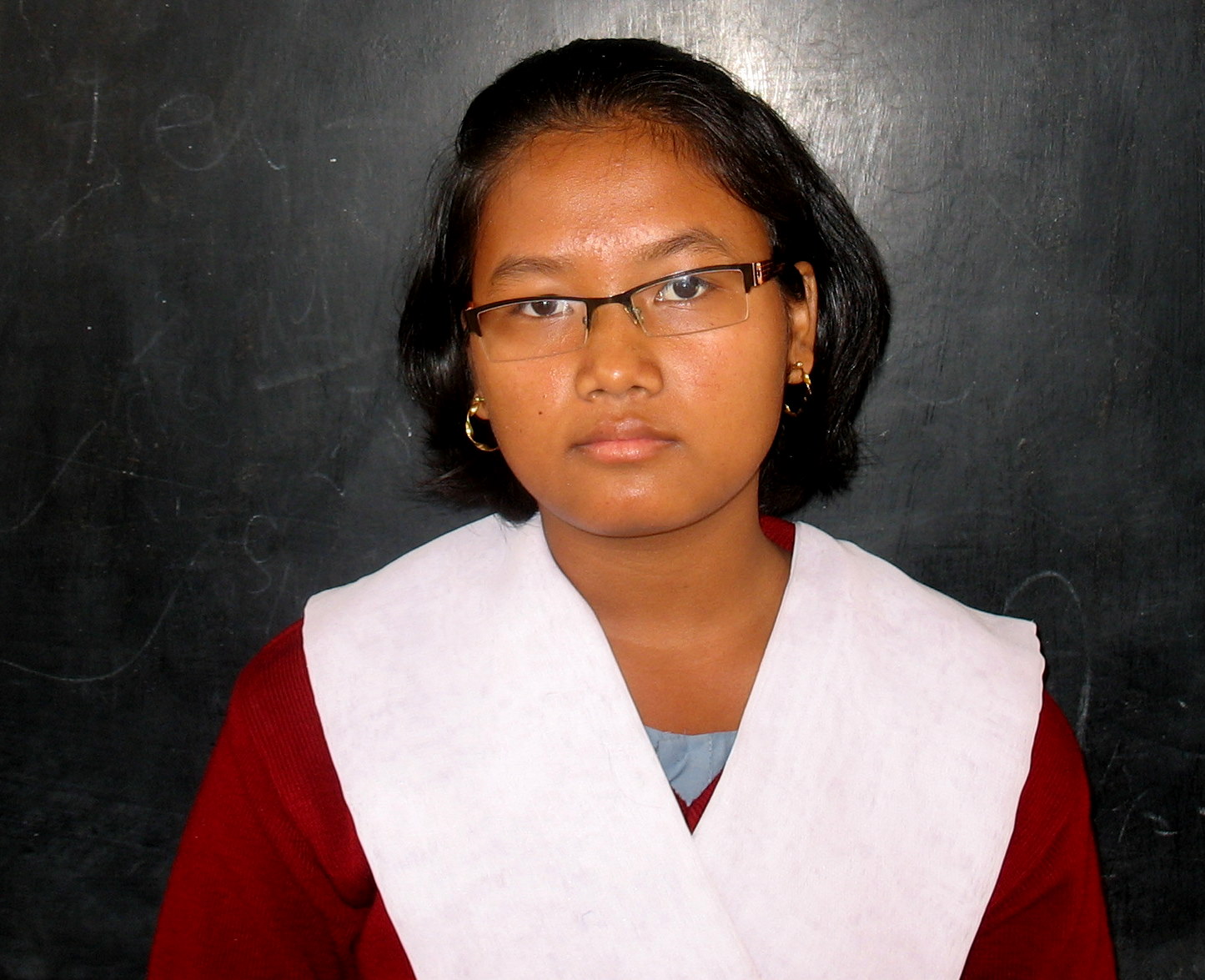 Hatchinghoi Haokip
JNV Churachandpur
I'd like to become a Dakshana scholar and hopefully attend IIT
Nobody would undertsand my words of feelings if I directly plunge in to write. So, let me introduce myself. I am Hatching-hoi Haokip, a Navodaya Dakshana Scholar. I am a citizen of India and was brought up by my loving parents Jamkhomang Haokip and Nemjalhing Haokip. I come from a big family of 6 children, mom, dad and one grandmother. According to today?s world, ?a small family is a happy family? but for me and my family members, ?a big family is a happy family?. Actually the reason behind this is that my parents are uneducated. But now with God?s love, educated generation is to start. Everybody has their own parents but one thing I can say proudly is that my parents are the best of all and they are my seen God. Regarding my family background, we have enough to meet our daily needs as compared to those homeless and beggars around the world. But in today?s world, we are under the deprived group. My parents work hard like oxen to bring us up well so that we can compete with the outside world. I love my parents. They live a life of slaves for our better tomorrow. We, the six children work whole heartedly and try to pursue our best in our studies as it is the only way to thank our parents and make them happy. I, one among them, whose aim is from childhood days is to become an IITian despite our poor background. As the saying goes, ?in the middle of difficulties lies an opporunity?. I am selected here as a Dakshana Scholar to do full preparation for IIT-JEE 2011, thanks to the founder of Dakshana Foundation.
People might have different view regarding the Dakshana Foundation but what I can say from my true heart is that it is a treasure of love, kindness and selfsacrifice. It gives me an immense pleasure and I really thrilled to write about Dakshana. Dakshana is now not a different thing from me. It has become a part of my life.
The test which I take for Dakshana Scholarship is without preparation as I was informed late regarding the exam schedule due to the improper means of communication in our area. The news of being selected was also known late to me. That?s the reason why I would like to continue my higher studies in a better place but my economic condition becomes a hindrance. But now, my wish is granted and holidays are not important during my preparation.
I have changed completely after becoming a Dakshana Scholar. Changed in my way of thinking. I realise my duty as a daughter, as a student and as a citizen of India. The first day itself, i.e. the inauguration of IIT-JEE coaching for our batch is also a motivator and encouraging. Everyday is filled with new hope and every class is filled with new challenges. Now, I am really absorbed in studying and cracking the IIT-JEE 2011. And I know it is possible as the word impossible itself is also ?I m possible?. And I believe that ?hardwork is never unrewarded?.
Dakshana has given me a candle and a matchstick in the dark. My only duty is to make use of it and light the candle and shine the whole mankind. Thank you Dakshana and its family members and long live Dakshana.
From JNV Churachandpur, Manipur.
Coaching Location: JNV Bengaluru Urban, Karnataka. (IIT-JEE 2009-11).
Current Institute: IIT Madras, Chennai, Tamil Nadu
Stream: Chemicall Engineering
Yr of expected graduation: 2015
Note: This is the exact reproduction of the essay sent to us.
Coaching Location: JNV Bengaluru Urban
Batch: JEE 2011
Graduation College: IIT Madras
Stream: Chemical Engineering
Scholar Form