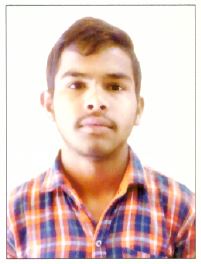 Jaswant Kumar
JNV Fatehabad, Haryana
I'd like to become a Dakshana scholar and hopefully attend IIT
I would like to become a Dakshana Scholar and hopefully attend Enngineering college because I want to become a excellent architecture and fulfiil my parents dreams.
Financial status of my family is not good and also salary of my parents is not well so that they can educate me in a good engineering college.Hence I want to be a Dakshana Scholar .
As we know Dakshana is providing free coaching to those students who are financially unstable .For me Dakshana gave a new life to fulfill my dream.Dakshana is a marvellous institue where students are provided free lodging and boarding .Here a student get good environment .In previous years Dakshana has given good result in this field.Tha student who join Dakshana can fulfiil his wish to become a good engineer easily as faculties in Dakshana is awesome.
The Dakshana provide all faciluties which a student want to crack non medical entrance examination.Each student of Dakshana achieve his goals easily. Therefore I want to join Dakshana to improve financial status of my family.
Dakshana institute knows that every student has a talent and only they have to nurture the students with their extreme power of education and knowledge .
At last i salute dakshana for this charitable work.Iam happy to become a Dakshana scholar.Thank God for giving me this oppurtunity to study in this institute so that he or she can chase their dream and serve the country.
Jaswant Kumar
Dakshana roll no. 19413053160