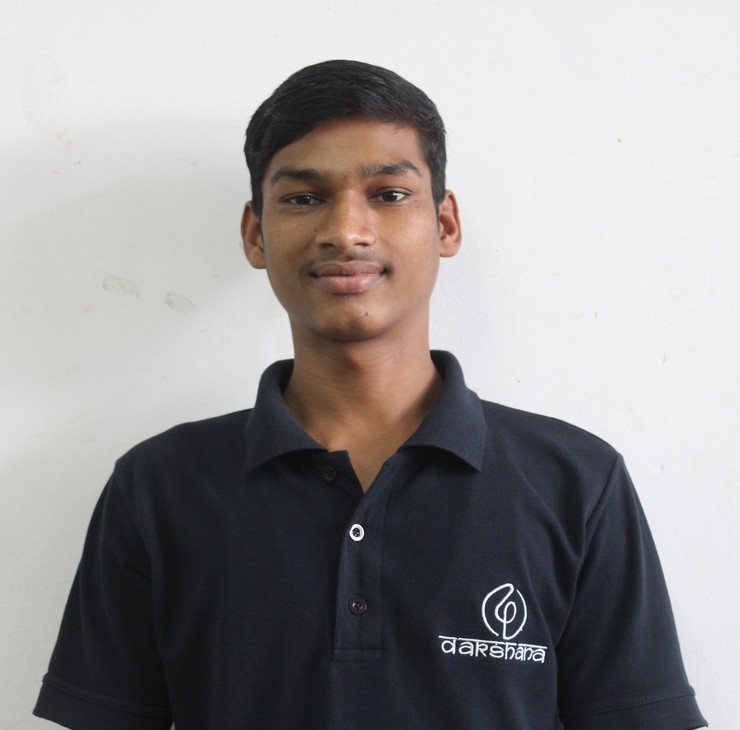 Kajol Kumari | February 27, 2020
Dillip Naik
JNV West Siang, Arunachal Pradesh
I'd like to become a Dakshana Scholar and hopefully attend Medical college
Q1. Introduce your family to us?..There are 7 family member me my parents two brothers and two sisters. my father don't do anything now job. my mother is a teacher I don't know about how much they earn because I have never discussed with them about this thing I have one elder brother to elder sister and one younger brother all of them are also study in schools and college now I don't have much idea about my uncle at all. I know about him is that he is an electrician.
Q2. Why should you be awarded the Dakshana Scholarship ……………..I don't know what to say on this question but I think that I should be awarded only if I am worthy to be awarded if not I will be sad but more than that I will be happy to have an experience of appearing and all India Level Examination I will work even harder before appearing in next competitive examination
Q3. What is your ambition in life ……………..My ambition in life is to become a doctor
Q4. How would you like to contribute to the society and the world when you become a successful ……………..I will work hard to run enough money to run our orphange in our society give free treatment to poor people I would also like to create awareness rating to health in our society
Q5. Describe an incident in your life that has motivated/inspired you to do better ……………..I get inspired by many thing
Q6. Tell us about your interests and hobbies ……………..I like to play, games study books and singing a song.