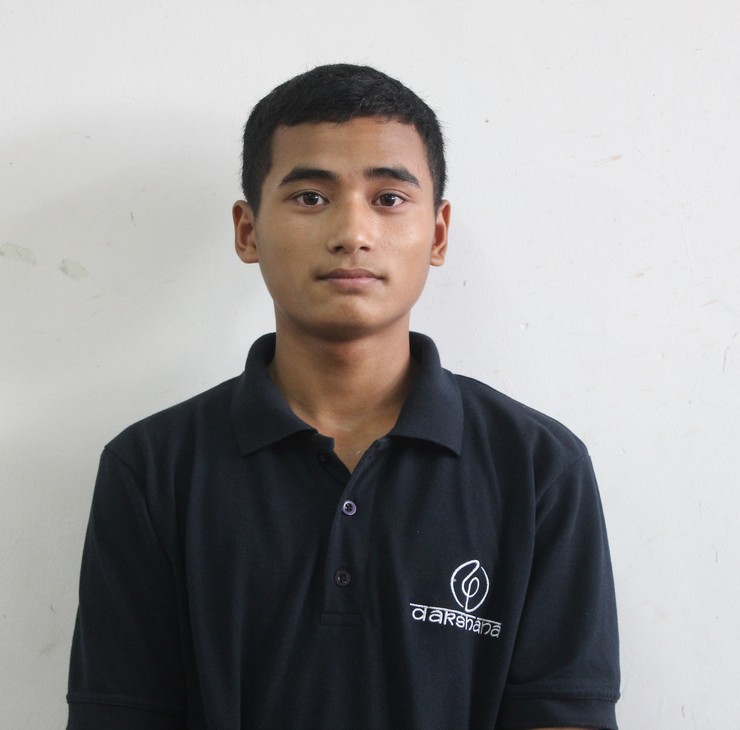 Kajol Kumari | February 27, 2020
Doge Kamki
JNV Kalahandi, Odisha
I'd like to become a Dakshana Scholar and hopefully attend Medical college
Q1. Introduce your family to us?..My father name is mr. Ramkrishna Naik. He is a former.My mother is a house wife. My elder brother have married and elder sister also. My other three brothers are in govt schools.
Q2. Why should you be awarded the Dakshana Scholarship ……………..Dakshana will provide best facility and appropriate education to crack the NEET and AIIMS. So to make me success in my life I have to rtry hard to select in Dakshana.
Q3. What is your ambition in life ……………..To serve my family and country as a good citizen.
Q4. How would you like to contribute to the society and the world when you become a successful ……………..I would try my best to bring the required changes in the society in order to change in perception in the society.
Q5. Describe an incident in your life that has motivated/inspired you to do better ……………..I am a student and I am observing that our society is going deep into corruption . these type of situation in society motivated me to become a govt doctor and serve the people in our country.
Q6. Tell us about your interests and hobbies ……………..To play outdoor gamesaand read some fiction stories or famous personalities.