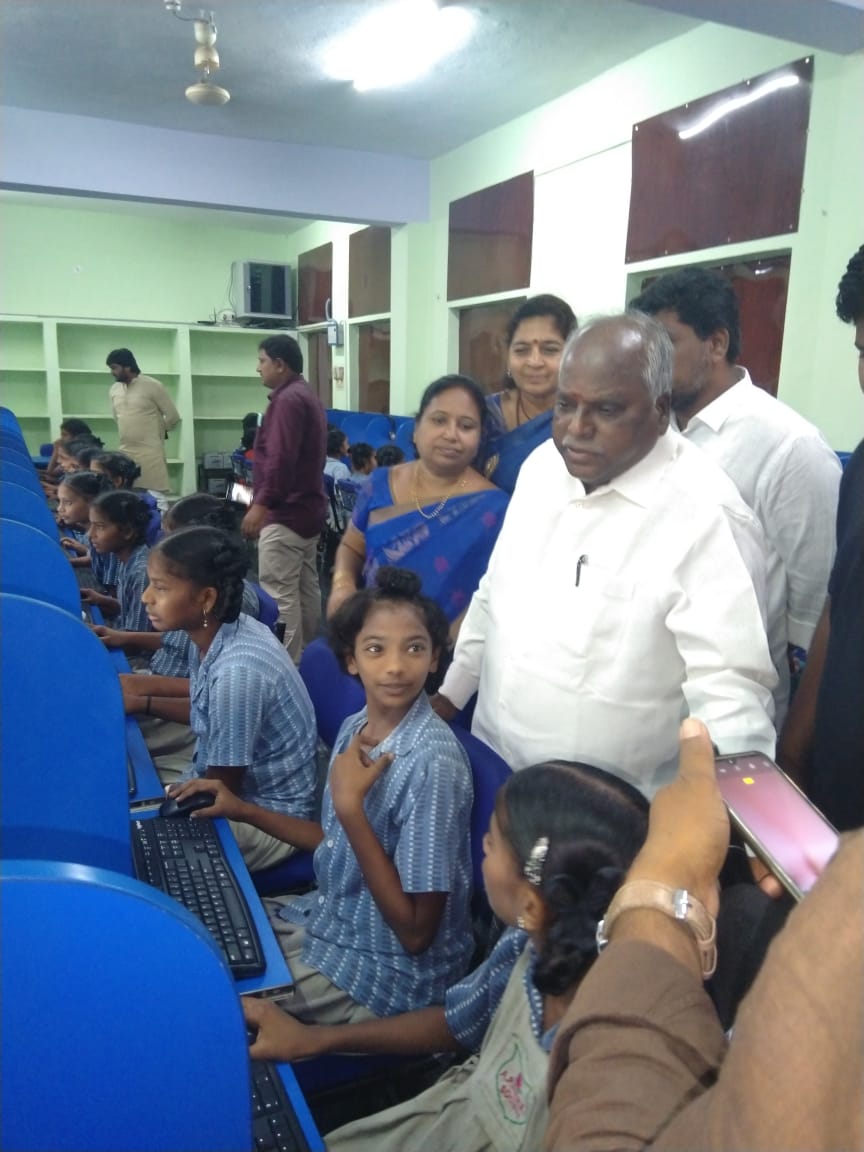 Kudos to Dakshana V2.0 at Amravathi school!
Shri Keshapagula Ramulu, Member National SC & ST Commission and the local R.D.O (Deputy Collector) appreciated Dakshana's efforts in setting up the digital lab at the APSWREIS School in Amravathi under the Dakshana V2.O program. They visited the school on August 06, 2019 with APSWREIS fellows and DCO, Guntur district. While praising Dakshana for its relentless work in education and supporting the idea of the digital labs to improve the quality of education in Mathematics, the dignitaries expressed their best wishes for our future endeavors.
We are humbled and enthused to forge ahead on our mission with this motivation. Thank you!
#TheDakshanaFoundation #InfiniteGood #SelflessGiving #DakshanaV2.0