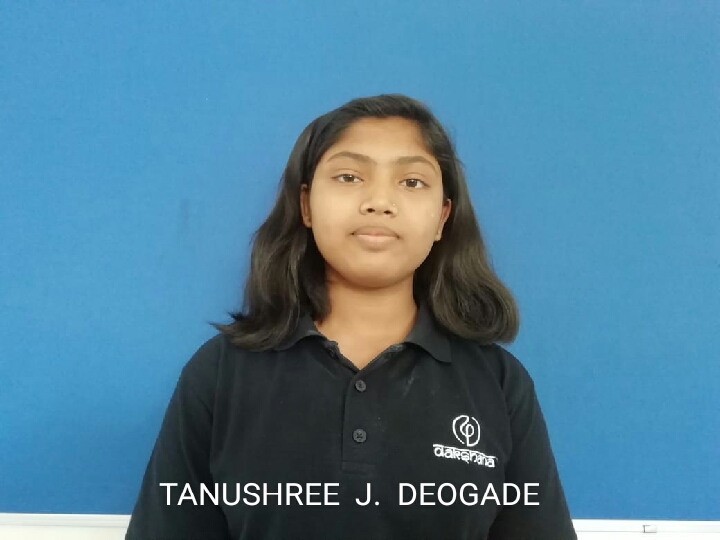 Kajol Kumari | October 20, 2018
Tanushree J. Deogade
Jnv Nagpur
I'd like to become a Dakshana scholar and hopefully attend IIT
Firstly as it said, "excellence through innovation" and this innovation I truely expect from dakshana.  This Dakshana Foundation is such a platform where are always the path full of colours. as colours add joy. The same here  I will have the path full of colours which will add joy & humour in my life  Ipending quality time always keeps our mind body & spirit lifted & to do the thing which helps is none other than Dakshana
I'd like to become a Dakshana scholar & hopefully attend  engineering collage to, not only to serve my country but to make the life more easy and comfortable by inventing new technologies. This engineering is my passion. I am passionate towards its. I will realy try my best in every aspect to make my dream , a desirable one. Since entering in engineering means its do or die situation. As it said , "No matter where you go, your destiny follows you" and the same I feel for my self to o in my joyful life.
And as I am presently Dakshana scholar I really feel proud and also very very lucky to be here. See everyone gets a chance but  just there is need to make use of that chance nicely. & not waiting for the second chance anymore and the one who succeed in doing so well be on the top of the world and who failed, then failure will never stop following you. Therefore as I got this golden chance, I will definetly make use of it clearly to make my parents feel proud of me. Its my promise.
"Good life is not something you postpone for the future; It is something you design for the present."
And this designing for the present is what I'm going to do in Dakshana
Note: This is an exact reproduction of the essay sent to us.
Coaching Location: JNV Bengaluru Urban
Batch: JEE 2020
Scholar Form