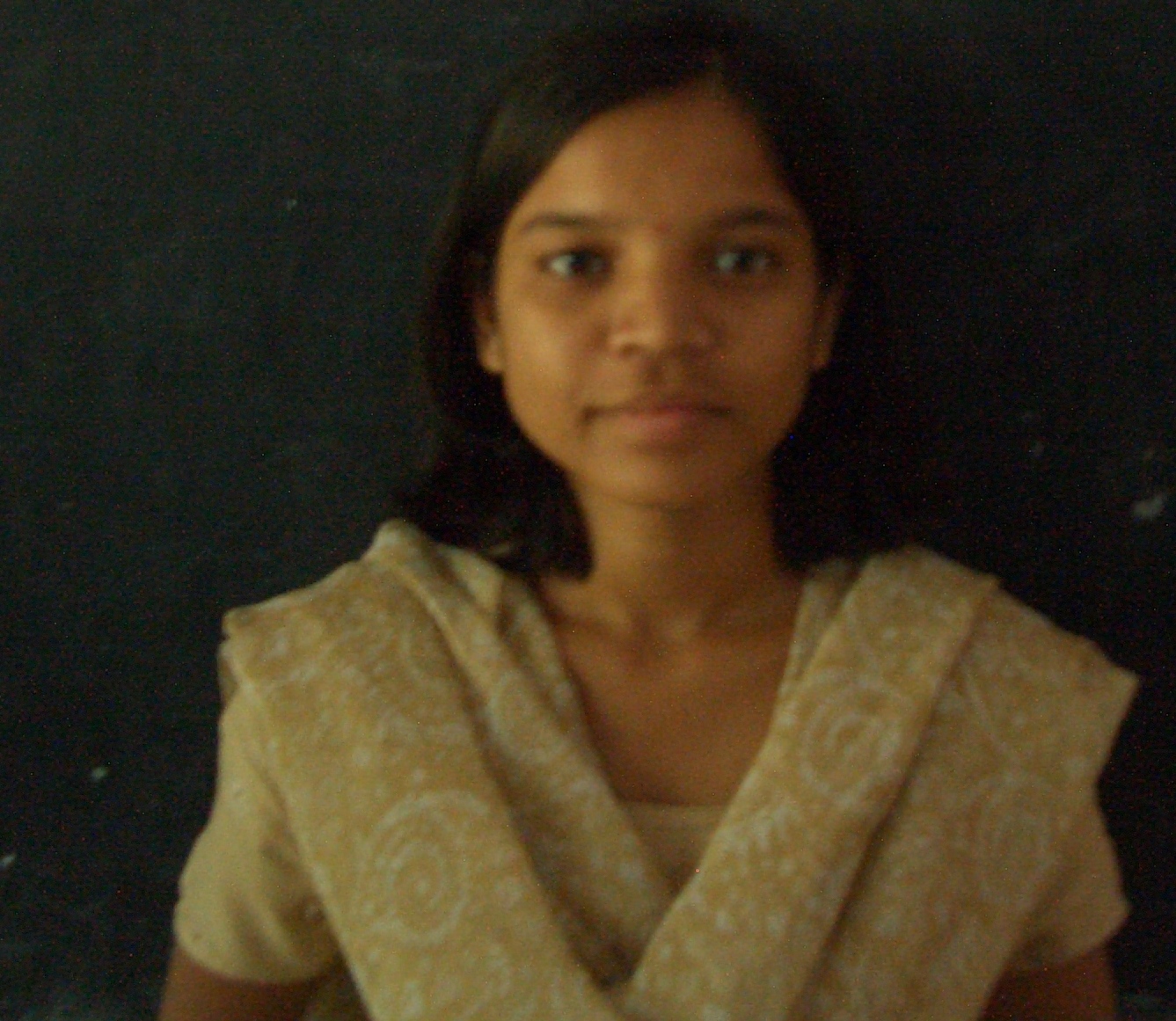 Soumya Suravita Singh
JNV Dhenkanal
I'd like to become a Dakshana scholar and hopefully attend IIT
I am Soumya and I am very happy to get this chance to study from Dakshana. I am very thankful to you. We are three sisters and one brother. My father is a business man and my mother is a housewife. I love my family members. In my childhood, I was a very innocent girl. But I also have some good qualities. I am very interested in drawing natural animals, sceneries, etc.
When I was six years old, my parents took me to a sishu mandir school in class two. Then I stayed in a hostel for two years. After completing fourth class there, I came back to my village school for fifth class. I had many friends at that time. I did not know anything about the world at that time. Once, in our village, an old lady tried to climb the veranda, but due to a problem with her legs, she could not climb. I was there at that time, and my friend Mitali and I helped that old lady. She told me, "You must be a good person in the future." But I said nothing and just smiled.
In classes two, three, and four, I stayed in a hostel far from my parents. I cried very much, but they always told me to study well, then they would take me from the school. At that time, I thought, "What cruel fellows my parents are. They have no love and affection for their child." But now, I know what they want from me.
I like this. I fell into a viral fever for the first time in seventh class. So I did not get good marks in seventh class. Then, in eighth class, I got 75% on the annual exam. I had much fun in my eighth standard. My classmates were very good in eighth class. Then, in ninth class, there was a migration system between our school and JNV Supaul (Bihar). Many new friends came to our school for reading. My eighth friends went to Bihar for migration. I went to other JNVs for cluster and guide camps. In my school, the teachers were very good. I am very thankful to them forever.
Then, in tenth class, I got 89% marks. I was very sad for getting an unexpected mark. I expected marks above 90%. Then I thought, "God has given this mark for something we do not know." Then I was selected by the Dakshana Foundation to take coaching for IIT/JEE. At that time, I was very happy to know these things. I cannot believe that there are people who can give us a chance to read for such a high, expensive course. I am very thankful to you, Dakshana, forever. I hope our next batch of students also gets this chance. I always must try to fulfill my parents', teachers', and Dakshana's dreams.
From my point of view, Dakshana is a very good organization that wants to eradicate poverty through education. It also chose a very good place for teaching: Puducherry, where Shree Anrovind's Ashram is situated. When I got selected by Dakshana, my parents were very happy. My relatives, teachers, and classmates were very happy. At last, I am very grateful to you, Dakshana, forever.
From JNV Sarang, Odisha.
Coaching Location: JNV Puducherry, Puducherry (UT). (IIT-JEE 2009-11).
Current Institute: NIT Puducherry
Stream: Computer Science Engineering
Yr of expected graduation: 2015
Note: This is an exact reproduction of the essay sent to us.
Coaching Location: JNV Puducherry
Batch: JEE 2011
Graduation College: NIT Puducherry
Stream: Computer Science
Scholar Form