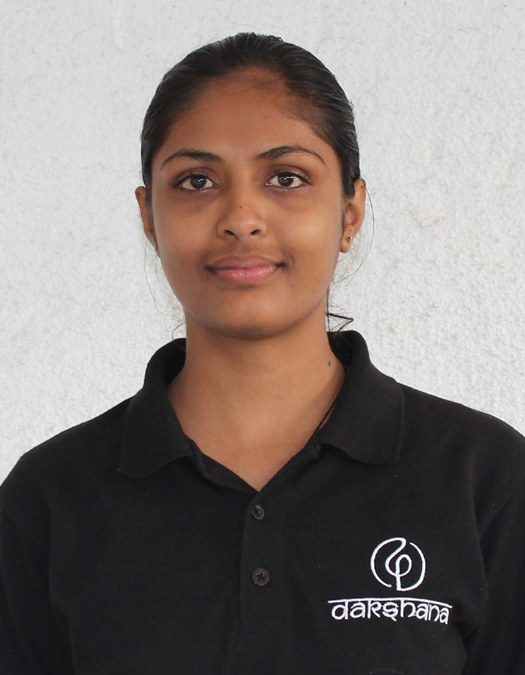 Pramila Tak
Noble School
I'd like to become a Dakshana Scholar and hopefully attend Medical college
By: PRAMILA TAK
Roll No.18299060378
I'd like to become a Dakshana scholar & hopefully attend medical collage because l want to be become neurologist. For this I have to get best govt. mbbs college by clearing Neet exam with highest marks.
I want to join Dakshana to make my knowledge perfect as well as improve myself in studies.Nowadays coaching classes are too costly approx. one lakh, it is realy a huge amount .l belong to middle class, family & my family can't afford such a big cost. I would never want to loose such oppertunity to become Dakshana scholar & get free cost coaching. For me, it is realy a golden chance or I can say, god gift by which I can achieve my goal .
My family is not much educated. My father is a private employe & his income is not too much.But he wants to educate me,to be become a doctor.So I want to join Daksana to clear neet exam & become a doctor .100% result of Daksana scolars make me assure that it right place for me .
Daksana not only makes students perfect in study but also a disiplinary pupil which is necessary to live a happy life.Through this institute I want to grab whole opportunities which decides my golden future.
I want to stand on my own feet.I want to do something different in my life which make me different from other.My dreams, my life & I want to fulfill them.In the world nothing is impossible even impossible itself spell's l M POSSIBLE.
From Noble School
Coaching location: Dakshana Valley Pune, Maharashtra. (NEET 2017-2018)
Coaching Location: Dakshana Valley
Batch: NEET 2018
Scholar Form