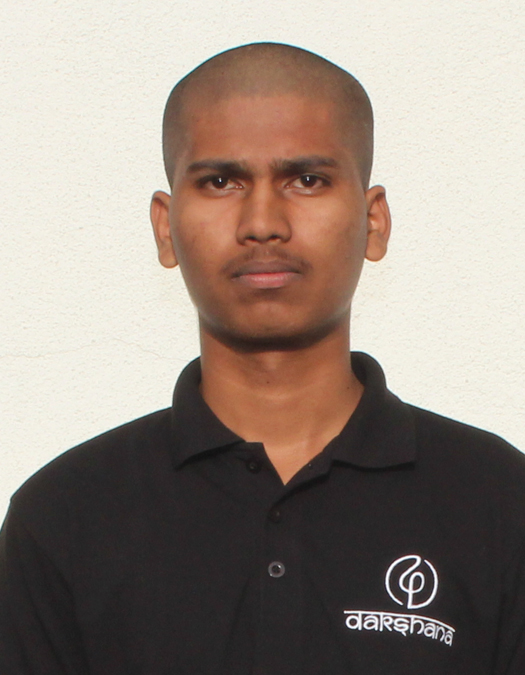 Omkar Uttreshwar Mane
Modern College Of Arts Science And Commerce, Haveli
I'd like to become a Dakshana Scholar and hopefully attend Medical college
My burning desire is to become a MD. IN NEUROSURGEN and I will make all those things to achieve my goal. But step up to acheive my goal first step is qualify the NEET for that the proper guidance and better teaching will be given in DAKSHNA FOUNDATION
As said in information brochure all classes are conducted under resonance coaching institute kota
I think free of cost nothing will be get in this world, in that coaching for students is the most valuable thing for their future life DAKSHNA FOUNDATION doing this prestigious work in free of cost.
It does not matter my selection in Dakshna Foundation will be done or not but i want say thank you from my bottom my heart to DAKSHNA FOUNDATION For doing this golden job because it will help to shine the diamond belongs to poverty and it will also help to increase educational level of INDIA .I think it will honor to me if they selected me for this one year programme I make promise I will make a good result in neet-2018.
As I seen previous year result of Dakshna Foundation they make mistry in a neet and jee on this result I think here is the excellent guidance for Neet and JEE which is required to every NEET /JEE Aspirants (scholars).
I hope you will me for this prestigious programme to achieve my goal, my life.
I think poverty is not the thing to unsuccesful, it is their belief system , it can make them or it can break them!
THANK YOU.
From Modern College Of Arts Science And Commerce, Haveli
Coaching location: Dakshana Valley Pune, Maharashtra. (NEET 2017-2018)
Coaching Location: Dakshana Valley
Batch: NEET 2018
Scholar Form