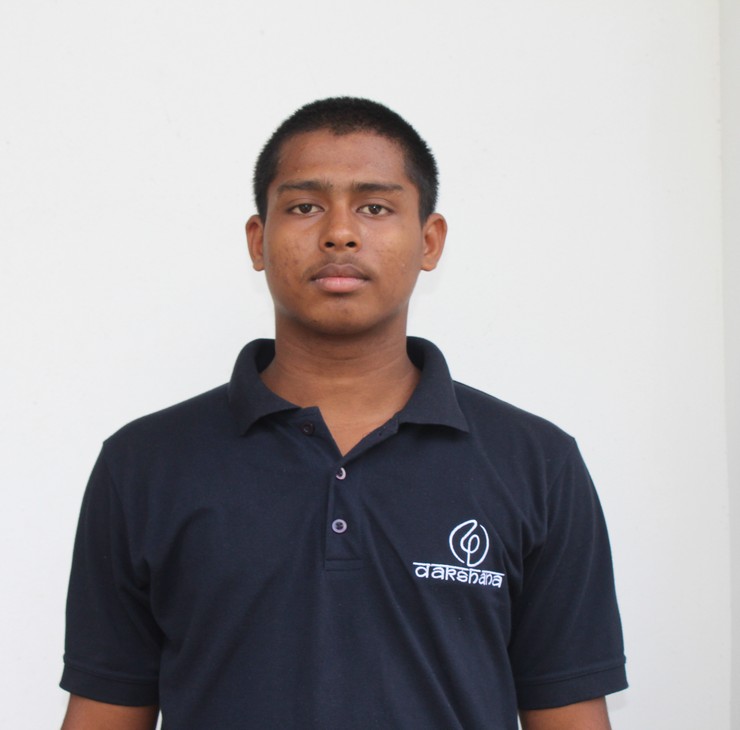 Kajol Kumari | March 17, 2021
Nitai Das
JNV Burdwan, West Bengal
I'd like to become a Dakshana Scholar and hopefully attend Medical college
My father is a car driver ..and do farming in very small land seasonally .MY mother is housewife. My brother is a student..recently he is in class 11.My grandfather is a farmer but now he is paralysed in right side.My grandmother is housewife. My uncle used to sell gupchup(panipuri). My aunt is housewife. They have one daughter and one son. They are also student.
Q2. Why should you be awarded the Dakshana Scholarship ……………..Lack of money to get coaching and get education from better institute. I will try again ..if I not be selected as a dakshana scholar.
Q3. What is your ambition in life ……………..To become a skillful doctor..and doing resarch on neuroscience.
When I will become successful ..i will serve in a honest manner. I will never break my promises..I will cure all those paralysed people who are physically living but seems as dead body parts ..I will do as much as i can for my country.I love my country very much. I want to see my country at top. I will definitely try to develop medical science more in our country.
Q5. Describe an incident in your life that has motivated/inspired you to do better……………..In my family no one is a government servant . Some are labours and some are farmers and i have seen the pain of being poor ..,so I decided to become doctor ..as the poor people has no money to buy medicine or go for treatment . and I want to become doctor because as i can not imagine other things ..,the special thing is that I never felt bored or never felt tried to read books of medical science . Many people read books before sleeping for feeling sleepy ..,but when i feel sleepy then I start reading medical and biology books.
Q6. Tell us about your interests and hobbies ……………..I always prefer to read biology and books on medical resarches and I am intrested to read this type of books…except this I love sports.
Coaching Location: Dakshana Valley
Batch: NEET 2020
Scholar Form