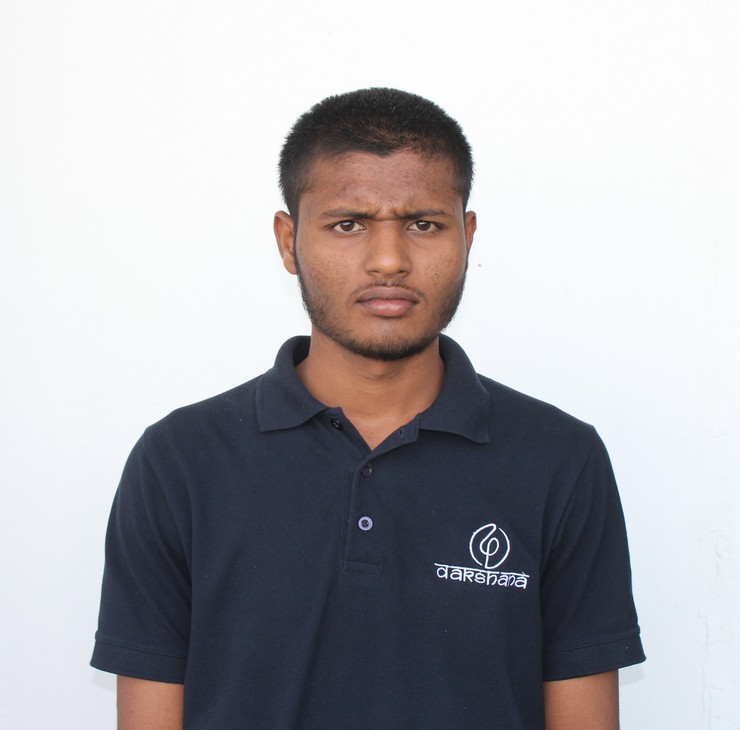 Kajol Kumari | May 22, 2021
Mailarappa Y G
JNV Dharwad, Karnataka
I'd like to become a Dakshana Scholar and hopefully attend Medical college
Q1. Introduce your family to us ? ……………..My father work as a farmer and also labour in construction work in near by city called Hubli.my mother is house wife some times she also go for work to get income or to support our family.I have three sisters.My 1st sister got married and her husband work at willage panchayat.other two sisters just completed thier nursing cours but not at working.they are serching for job.we all family members like to be happy with what we have.
Q2. Why should you be awarded the Dakshana Scholarship ……………..I want to serve for the nation as an doctor.I have come across in many villages that specialists are not found in manny rural areas.I want to serve in rural areas with best education.I attend other coaching classes after 12th and i try for NEE.
Q3. What is your ambition in life ……………..I want to became an heart specialist in my life.I want to serve for the welfare of the nation.
Q4. How would you like to contribute to the society and the world when you become a successful …………….I give sevice to the people at a low cast.I am very much interested in doing social works.I give free services or health care for the poor people whoare not able to meet their heaithy life wihin their income.I want to make India free from deseases.
Q5. Describe an incident in your life that has motivated/inspired you to do better……………..One of my best incident which made me to undestand myselfmthat no one is underestimated,is when i got into nayodaya. when inwas in class 5th i attended navodaya exam but i was totally hopeless about getting into it.because i never went for any coaching for this.only the help was my teacher who has helped me for 2 months to solve only qestion paper not more than that .but when the nayodaya resuts came, surprisingly i was selected .this was the best moment i remember and i struggled hard to learn here and i have became hopefull about me.
Q6. Tell us about your interests and hobbies ……………..I am very interested in body building and football.I daily go for morning run.I read science facts and news paper.
Coaching Location: Dakshana Valley
Batch: NEET 2020
Graduation College: Karnataka Institute of Medical Sciences
Stream: MBBS
Scholar Form