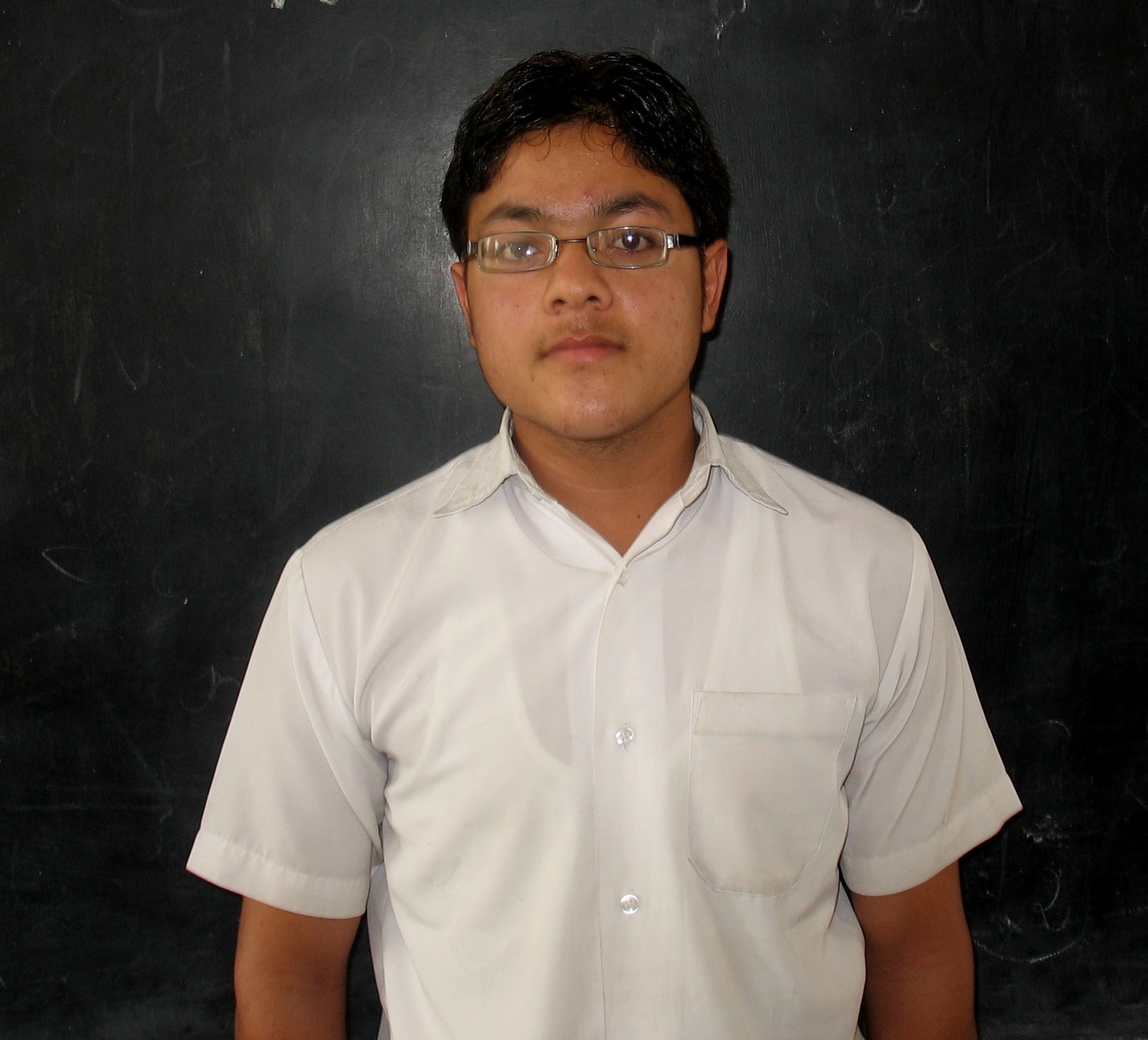 Neeraj Kapoor Kumar Kumar
JNV Chamba
I'd like to become a Dakshana scholar and hopefully attend IIT
I am proud of the fact that I am an Indian. Anywhere we see ,there is corruption and theft. But I am proud that we still have people on earth who are working hard to keep humanity alive. Such people are the incarnation of God. Such incarnations of God are present in India.
Among these incarnations of God is our teacher , Col R K Sharma. Sir must have thought of a way for the betterment of his country.
It must have come into his mind that children are the future of a country. They can work for making the country better. After that he must have sacrificed everything for us. I pray to God to that many other such deities also take birth on this earth.
Sir, I am a native of a backward area where many children of my age have not started going to school till now. I am fortunate to have been selected by Navodaya Vidyalaya. I have pledged to work hard. Then, because of you I have received IIT ? JEE coaching for free. You have entered my life like an angel who has changed my life completely. Sir, with your donation of over 150 crore , you have set a milestone. I believe that all children will have the zeal to make donation within themselves.
Sir, I do not know how to thank you. If I am unable to become God like you, I will surely try to become a human being. I will also make donations. Sir, along with me , my mother and father and other relatives also thank you for your support.
There are many people on earth who earn money and want to have a name. But you are one of the few who want to donate money for the betterment of the nation. Sir, not only for me but for others also , you have taken lots of pain which we cannot think of.
The ministers of ths country have snatched everything from us and are ruling the country but have given us everything and are working for the betterment of the country.
I am sad that that my pen cannot pen down all my emotions on this paper.
Sir, I am not writing an essay. I am expressing whatever I feel from the bottom of my heart. Sir, now when I am writing this letter, I am seeing that all other students are admiring yourwork. I can see in their eyes, the respect and admiration for you.
Family Background :
Sir, I do not come from a very well to do and educated family. My father is a teacher in a primary school. He has explained to the entire Kapoor family the value of education and has helped in educating my uncles. My uncles are well educated and are further helping me to get educated. Due to this education we have received a good name in our village.
My parents could not believe the fact that their son got selected for the Bangalore IIT coaching. For me studying in Bangalore was a big thing and then being coached for IIT-Wow!
Sir: Till Date, I have worshipped lord Vishnu but I am able to see lord Vishnu in you. I am the luckiest person because I have the opportunity to see you.
Sir, you have taken lots of pains for us. I will try my best to fulfil my dream and will not let your belief in me down.
I am asking you for your photograph so that whenever I take any step in life , I can see it so that all my dreams are fulfilled. I will show your photograph to my parents. I will also your picture to the world to let them know that one day I wish to be like you.
Before that, I will follow your footsteps and will try educating people for free. I think that by doing this favour for us, you have done a favour to everybody on earth.
Till date, I have not been under good teachers who themselves do something good and then ask us to do good to others.You are the only one who has done a good job and has then asked us to do a good job.
I am sorry Sir that I cannot express all my feelings using my pen. You live in my heart. I will inform you about my good rank in IIT.
Today you have won. Even if all 43 students are unable to make it to the IIT, they will still feel that the way R K Sharma has made donations, they will also donate and serve other.
From JNV Chamba, Himachal Pradesh.
Coaching Location: JNV Bengaluru Urban, Karnataka. (IIT-JEE 2009-11).
Current Institute: NIT Surathkal, Karnataka
Stream: Mechanical Engineering
Yr of expected graduation: 2015
Coaching Location: JNV Bengaluru Urban
Batch: JEE 2011
Graduation College: NITK Surathkal
Stream: Mechanical Engineering
Company Name: Tata Technologies Limited
Scholar Form