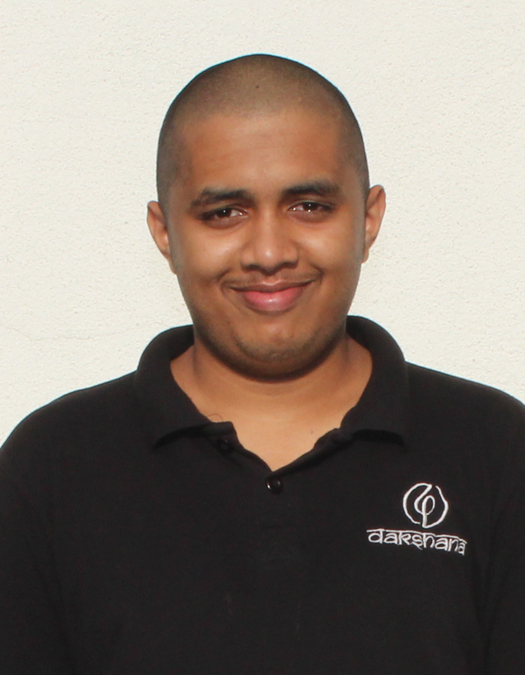 Muhammed Subair
JNV Ernakulam, Kerala
I'd like to become a Dakshana Scholar and hopefully attend Medical college
I'd like to b'come a dakshana scholar and hopefully attend medical college because I'll be grateful if I could fullfil my childhood dreams in this era where the life saving drugs are unreachable to the poor sections. When the officials and responsible authorities turn moneyminded even the deserved ones sometimes will be restricted from their rights and necessities.Doctors who should really be service minded and graceful are seemed to be greedy and money minded these days . They strictly suggests expensive drugs for their pathetic clients who may struggle to met theirends . I would like to emerge as a sorce of resurrection to the drsams of poor sections and the needies , Im damn sure that Dakshana could provide me a worthful and versatile experiencd for meto fullfil my dreams.
I'm really graceful to the god almighty as I was selected as a dakshana scholar. Today I'm assured to fullfil all my dreams . Really Dakshana is doing a great job by providing wonderful facilities to the pupil's of remote areas and unaffordable families of India and helping them to attain their dreams .
Dakshana's rules and motto isa great source of inspiration for each of the pupil in the valley. No turns out to be lazy here . Each student get properly trained for the maximum utilization of available time and resources . There's a well maintained routine and pleasure of discipline among the discipes inside the campus. The punctuality , discipline and other good habits would help us to mould out into a new individual with golden qualities.
Dakshana is amssmerizing experience with well experienced faculties and a pleasant academic atmosphere.For a obedient and workaholic student it isvery easy to passout with flying colours.
From JNV Ernakulam, Kerala
Coaching location: Dakshana Valley Pune, Maharashtra. (NEET 2017-2018)
Coaching Location: Dakshana Valley
Batch: NEET 2018
Scholar Form