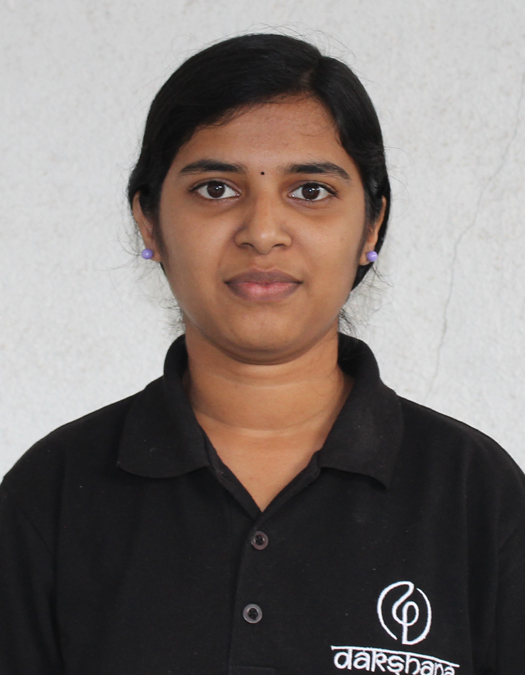 Aiswarya M
JNV Kottayam, Kerala
I'd like to become a Dakshana Scholar and hopefully attend Medical college
I would like to become a dakshana scholar and hopefully attend medical collage because of my strong desire to become a doctor.I am from a middle class family.No one is well educated rather than me .In my childhood i always used to play with my grandmother as doctor as me and she as the patient.In all that time i simply tell to her that in future i will become a doctor and i will treat her when she become ill.
I had witnessed the financial problems faced by parents and my relatives during my grandmother's last days as she was suffering from cancer.The cost of medicines per day was not affordable to us. We had faced same problem for treating my mother's elder sister as she was suffering from diabetics.We were not able to treat her properly due to financial problems.she had passed away.One day my mother said to me ''no one has to face the problems that we faced.you has getting well education.you has to become a good doctor who help poor people.you had the potential to become it..." i noticed that her eyes were filled with tears.Her words striked in my mind.Till that time i was not planned of my future.But after her words i made a strong determination to become a good factor.A doctor who will work for poor people.
Not only to my parents and relatives but all the village people has a trust in me.I am their exeptation of future.l know i am not a brilliant student but i have a strong mind to work hard to achieve my goal.I know dakshana can provide nice opportunity to fulfil the dreams of students like me by giving world class coaching with all facilities.As i am a product of navodaya as well as a daughter of an ex-military man it's my privilege duty to serve my nation.Being a dakshana scholar i can make sure that i will become a good and a model doctor by attending good medical collage thus help my country people and can make my grandmother's soul happy.
Thankyou.
Aiswarya.M
From: JNV Kottayam, Kerala.
Coaching location: Dakshana Valley Pune, Maharashtra. (NEET 2017-2018)
Coaching Location: Dakshana Valley
Batch: NEET 2018
Scholar Form