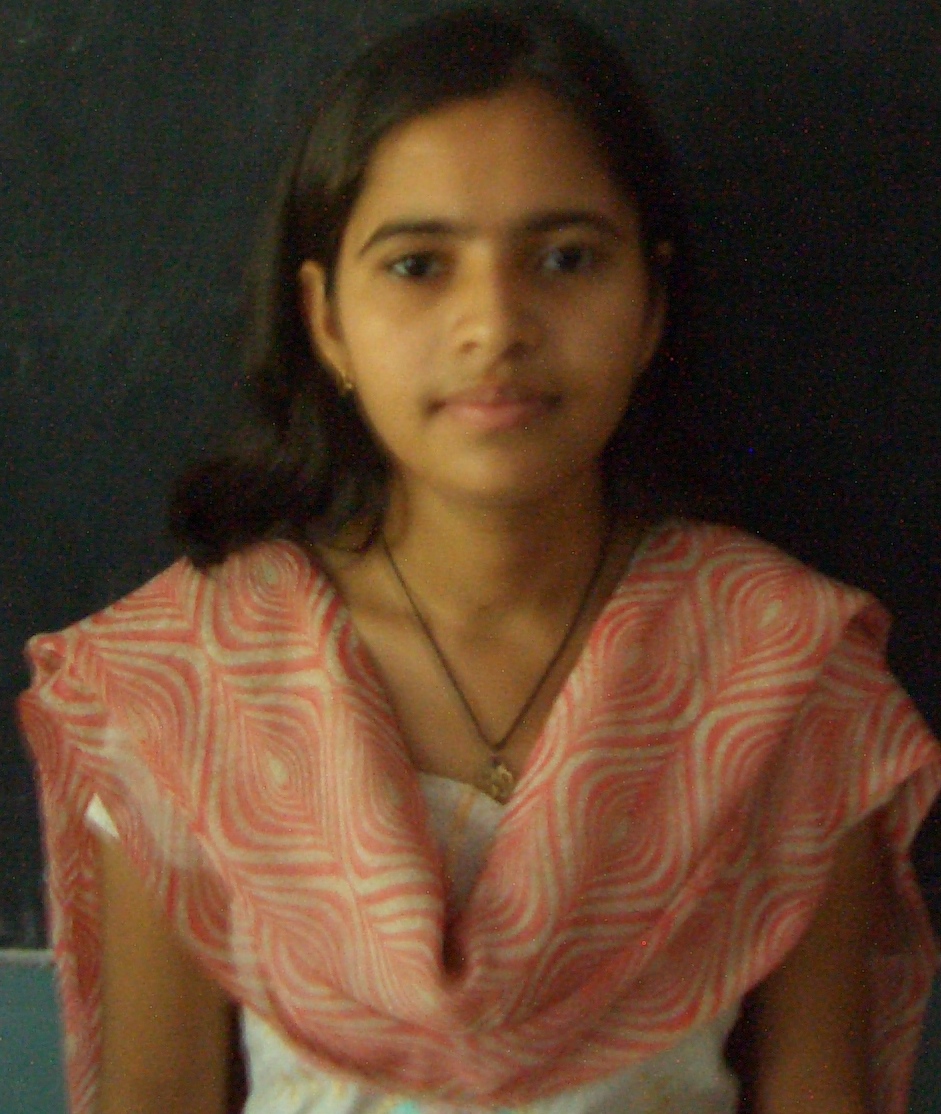 Meenakshi Nirwan
JNV Gautam Budh Nagar
I'd like to become a Dakshana scholar and hopefully attend IIT
In my childhood I am so fat. I eat peas so much. In childhood, there is no tension about anything. I missed my childhood so much. I can never forget my childhood and the sweet memories associated with it. When I was in Nursery I used to always sleep in class. But I began to enjoy my studies after that.
I liked studying .My parents encouraged me to study. My grandmother also considered education to be a very good thing. She gives me a lot of general knowledge. My uncle also considers education to be the best. He was the one who inspired me for the IIT-JEE coaching. I never thought that I would get such a big chance. When I got to know that I have been selected in IIT , I was very happy but later when I got to know that was selected only for the coaching , I was very sad. I had chosen to study in Vishakapatnam after taking migration. Seven more girls had come with me. It is easy to spend tiem with friends anywhere. There was no one who was coming along with me over here. I was scared how I would adjust. After spending some days over here , I started liking the place. The principal and teacher over here is very nice. They teach very well. All facilities are available over here. I did not expect to be selected by Dakshana Foundation. I was very happy to be selected.
Dakshana Foundation is a big program, which can help the country to progress further.I ma happy that the with the help of Dakshana, the backward classes are getting a chance to move ahead. The government is spending a lot of money for us. It is our duty to fulfill their dreams. I am very happy that they have given me this chance. Our parents cannot afford the money for our coaching but the government has done a lot for us. I will try to take full advantage of this. If I am selected and if I am able to get a good job , my parents will be very happy. Sir, I am very happy that you came here to encourage us. I am very happy to meet you. We can progress a lot with the help of Dakshana Foundation. I never dreamt of getting this chance. This will change our lives.
My dream is that I get a good job and that I am able to fulfill my parent?s dreams. My parents have a lot of hopes from us which I want to fulfill. I want to present them with happiness . I dream of going abroad. I pray that my dream is fulfilled. My uncle has been to France. He speaks a lot about the place.I feel like visiting the place too. I am feeling very nice and am very happy.
From JNV Gautam Budh Nagar, Uttar Pradesh.
Coaching Location: JNV Puducherry, Puducherry (UT). (IIT-JEE 2009-11).
Current Institute: Multani Mal Modi College, Patiala, Punjab
Yr of expected graduation: 2015
Coaching Location: JNV Puducherry
Batch: JEE 2011
Graduation College: Multani Mal Modi College
Scholar Form