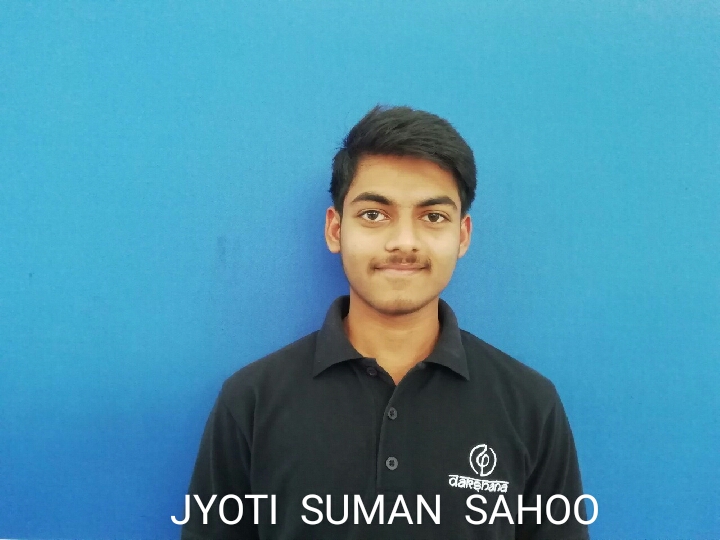 Kajol Kumari | May 28, 2021
Jyoti Suman Sahoo
JNV Jajpur
I'd like to become a Dakshana scholar and hopefully attend IIT
AS EVERYBODY HAS A POTENTIAL AND IT NEEDS A STREAM THROUGH WHICH IT CAN BE EXPRESSED. ACCORDING TO OWN THINKING AND PROSPECTIVE THERE ARE MANY PATHS TO SHOW THE INNER POTENTIAL AND MUCH TOWARDS DESTINY. AND ALSO TO MAKE A COUNT IN OWN LIFE. FOR MAKING A CARRIER IN ENGINEERING LINE IS A WAY. IN TODAY'S RUSH WORLD BUILDING A CARRIER IS JUST LIKE INVESTING SOME CAPITAL IN CLASSROOM PROGRAMS, COLLEGES ETC. AFTER PASSING OUT ALL RUSH WITH A SINGLE MOTTO TO YIELD THE PROFIT OF INVESTMENT AS MORE AS POSSIBLE. IN BETWEEN THE RACE THEY FORGET ABOUT THEIR OBLIGATION TOWARDS THE SOCIETY AND COUNTRY. WHY INDIA IS STILL DEVELOPING? NOT DEVELOPED, ALTHOUGH IT HAS THE STRONGEST YOUTH POWER ALL OVER THE WORLD. THIS IS ONLY BECAUSE OF OUR CARELESSNESS. I WANT TO EXTRACT EVERY SINGLE DROP OF JUICE FOR THE BENEFIT OF MY MEN. FOR ME MY COUNTRIBUTION AS AN ENGINEER WILL BE BETTER. IT IS NOT ONLY THE DREAM OF MY PARENTS THAT I SHOULD BECOME AN ENGINEER. IT IS THE DREAM OF MY INNER SOUL. STILL MOST OF INDIA IS PROTECTED FROM MANY FACILITIES AND DEVELOPMENT LIKE MY OWN VILLAGE. I MAY NOT BE CAPABLE TO DEVELOP ALL THE COUNTYSIDE BUT I CAN DREAMT OF IT. THERE IS ALSO MANY PEOPLE HAVING SAME THOUGHT LIKE ME. WE WILL START FROM OUR OWN VILLAGE. WE WILL LIFT NO STONE UNTURNED TO AMMEND THE PREFIX TAG OF INDIA FROM 'DEVELOPING' GTO 'DEVELOPED'.
AS WHERE'S A WILL THERE IS A WAY. DAKSHANA COMES ON OUR WAY TO BOOST US FROM GROUND TO THE INFINITY SKY. THAT'S WHY IT IS TAGGED AS DAKSHANA: INFINITE GOOD. IT WORKS AS A BRIDGE TO REACH MY DESTINATION. IT IS WORLDCLASS FACILITY AND MORAL BOOST AND EXTRA EMPLOYEE BY DAKSHANA GROUP NOT ONLY HELP ME TO CRACK IIT-JEE 2020 BUT ALSO TRANSFORM ME TO A GOOD CITIZEN. IT IS THE LIGHTHOUSE TO GUIDE THE ASHORING SHIP LADEN WITH MY DREAMS. IT IS A MEGA BOON TO BE A DAKSHANA SCHOLAR AND TAKE A STEP HIGH TOWARDS THE STARS.
Note: This is an exact reproduction of the essay sent to us.
Coaching Location: JNV Bengaluru Urban
Batch: JEE 2020
Graduation College: NITK Surathkal
Stream: Computer Science & Engineering
Scholar Form