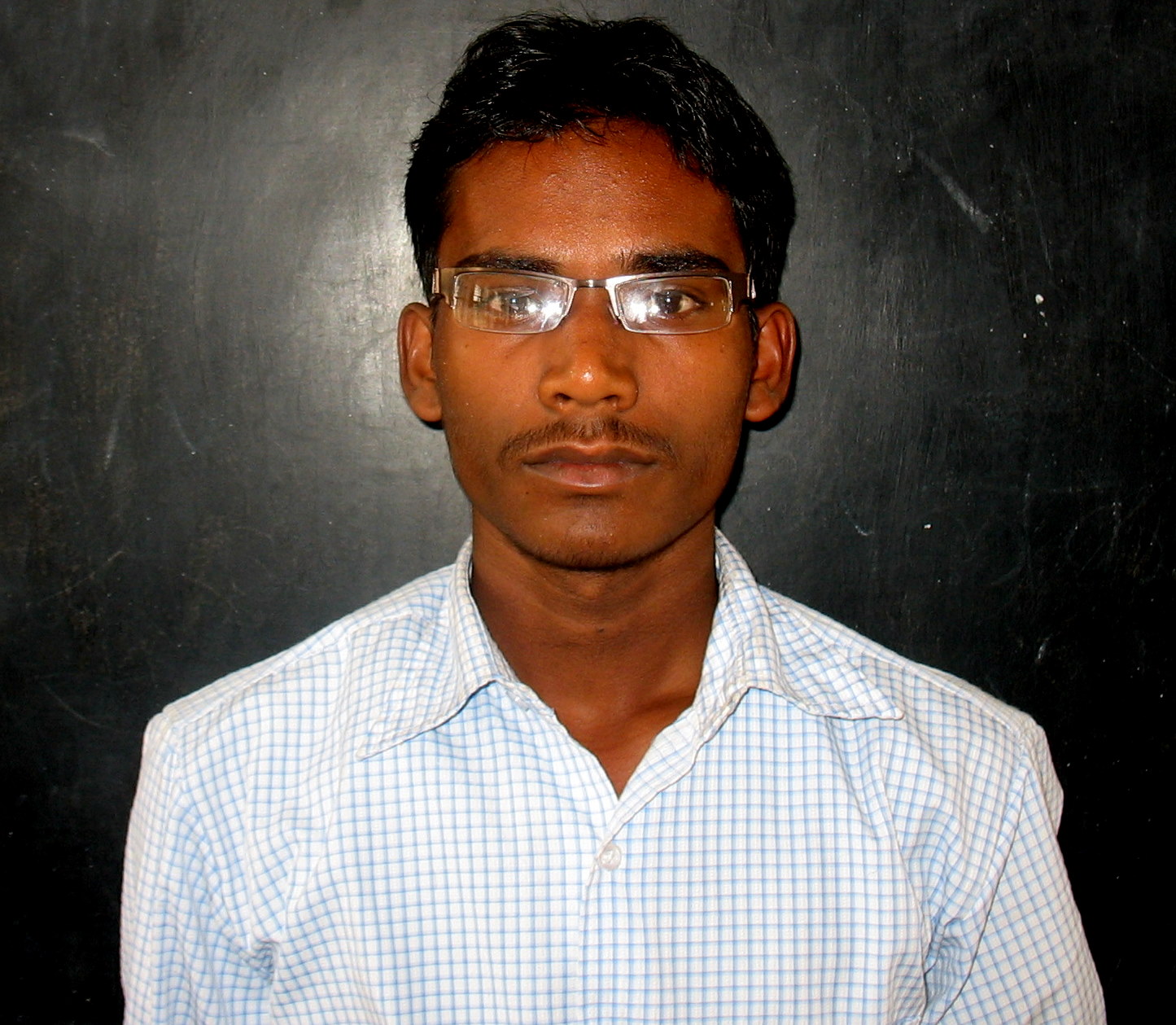 Jaswant Kumar
JNV Faizabad
I'd like to become a Dakshana scholar and hopefully attend IIT
Dakshana Foundation is providing to us a great opportunity to prepare for IIT JEE. So first of all I thank to all personalities who belongs to Dakshana Foundation. First, we have heard that this year will be no batch of IIT JEE preparation by Dakshana. So before it, I was participated in another free IIT coaching Hindustan Coaching Scholarship. I was selected in that coaching scholarship also. But when I went to my school JNV Faizabad (UP) on 16 July then my principal told to me that there is a letter for Dakshana entrance exam in which my name was also there. First I thought that I have to go in Hindustan Coaching which is prepared for IIT JEE by Brilliant Tutorials. But after it I consulted to my senior Dakshana scholar from my school, Manish who is studying in Dakshana at Lucknow. He told me that Dakshana provides a very good faculty and gives a lot of books for IIT preparing and this year it will be best because it is selecting only 48 students from whole JNVs. So I forget about Hindustan Coaching. Before Dakshana Entrance Exam, I have no other type of special study for preparing for it. I have heard that questions are mostly based on 10th course and mental ability. When I was giving entrance exam paper, I saw that paper for entrance was contained very good questions than Hindustan Coaching. I have done only 78 questions whose were accurate by my side fully.
By doing 78 questions, I felt that I will be selected in it because by seeing questions I felt that no one will go to do 90 questions. So it was one of the best entrance exam. When I saw the result on the internet at 17 August, mine name was also there. I was very happy that time. I feel that if it was started earlier, then we have a good preparation but also by the time I will do my best and I have aim in this IIT JEE to some in under 20 in all over India and join in IIT Kanpur which is one of the best IIT and it is nearer to my home also only 150 km. After coming at Bangalore Urban Navodaya at 20 July we became very bored because our class was not going to start till 2nd August. After it when class started I felt very best to come here not going any other place. I am too happy by joining here. Before it in March FIITJEE have also conducted a entrance exam for fortunate 40 to give coaching. I was also selected in that exam but that time my board exam was going on and I did not go to join in New Delhi. After it my father became ill and doctor told that he was suffering from cancer. He was admitted in P.G.I. Lucknow for two months. All doctors had forbidden for saving my father. Doctor told only to me not father. When I was weeping my father told ?do not weep Jaswant beta, there is no father who lives till his son lives. You had not be sorrowful in any sorrow. I am going and giving you whole world. You have to work hard and become so powerful so that you can develop our society. In our caste till today so many friends who was studying primary school, they are not studying because their family is very poor and they are working in Bombay, Delhi etc.
I will try to do my best and I will be very helpful for my society. I believe only in two gods in the whole world in which one is my father and another is Bajrang Bali ? except them ? I do not believe in any one.
Dakshana Foundation is great inspiration for people to teach poor society and to develop our society. So I once again thank to Dakshana for providing this great opportunity.
From JNV Faizabad, Uttar Pradesh.
Coaching Location: JNV Bengaluru Urban, Karnataka. (IIT-JEE 2009-11).
Current Institute: IIT Bombay,Mumbai,Maharashtra
Stream: Computer Science Engineering
Yr of expected graduation: 2015
Coaching Location: JNV Bengaluru Urban
Batch: JEE 2011
Graduation College: IIT Bombay
Stream: Computer Science
Scholar Form