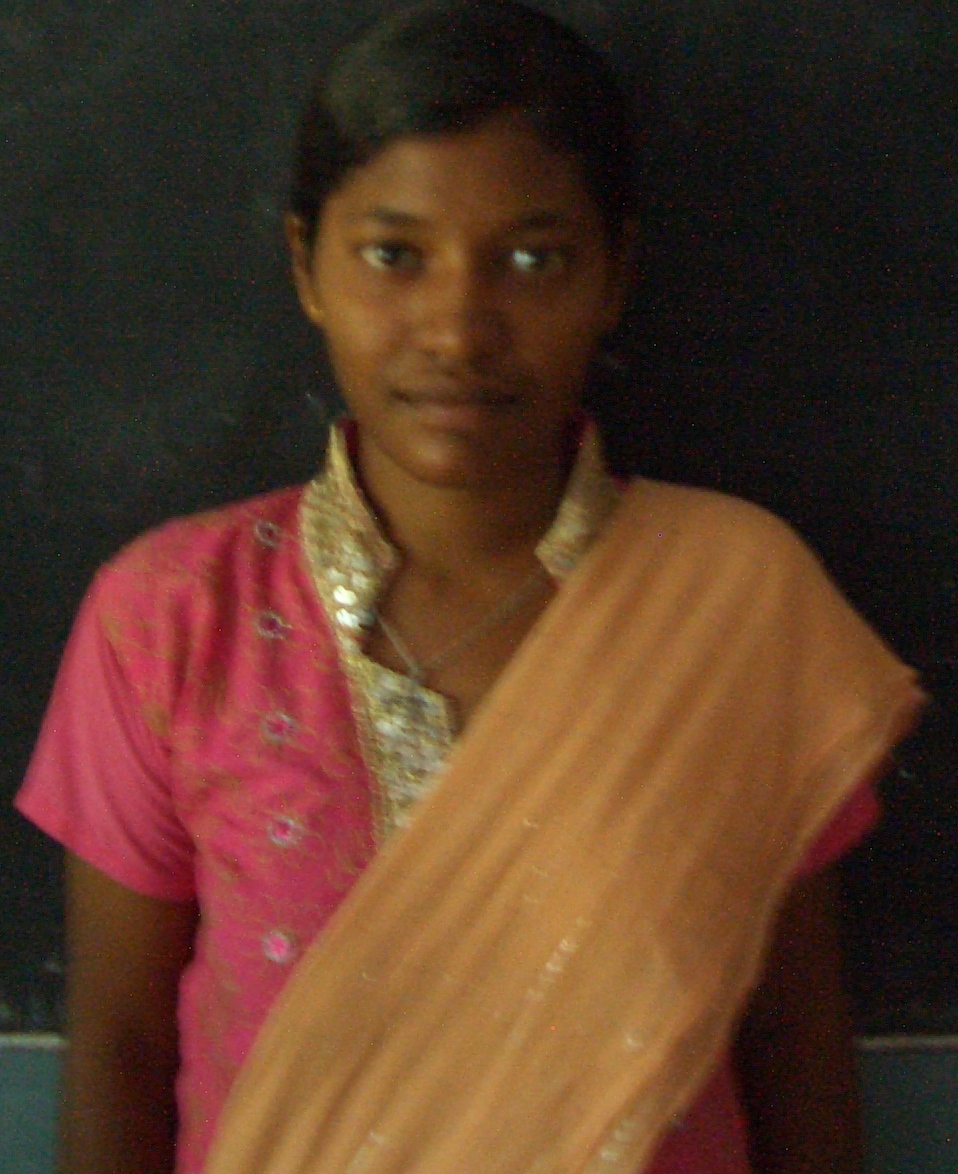 Harshitha Kurapati
JNV Guntur
I'd like to become a Dakshana scholar and hopefully attend IIT
I am K. Harshitha. I have born on 9th Aug 1994. Now I am supposed to come Puducherry and take IIT coaching in the name of Dakshana Foundation. At the first time on 29th September 2009 when I sat in front of the computer and started the course I felt very happy because myself I know whom I am before and in which position now I am here.
In my childhood we started, I and my brother, education in Elementary school. At that time my parents got information about a Viswa Shanthi English Medium School. In that village, only my parents who used to send us to English Medium School which was situated at a long distance from our village.
We used to travel 2 hours in a normal RTC bus in the age of 4 and 5 years old. No elders accompany us to the school. My parents worked very hard to make us study in that school by paying so much fees. They don?t have education. They thought that our children must be benefited in future and for that purpose they become ready to do anything. That much intention my parents have. So, daily we only used to study ourselves without going to private classes and we got 1st ranks in that school. We want to see happiness in our parents and we had known that it will come when we achieved something great. My parents used to tell us that ?now nobody relatives & friends caring us because we are in poor family and we have no education. So, you must study well and achieve a great position then they must become surprise by seeing us.?
MY brother want to become a soldier either in Army or in Navy or Air Force. For me, I got seat in Jawahar Navodaya Vidyalaya, Guntun (D.T), Andhra Pradesh. I want to become an officer (or) Soldier in Defence. For that I must work hard. Up to 8th class my studies had gone well. But in my life I have done a mistake that is in 9th class I went to migration to Chattisgarh, JNV Borai. There I forgot my goal, my parents desire and forgot to study. At that time I got a drawback. But at the last of that year, God once again showed mercy on me, I got somewhat good marks in 9th annual examinations. In 10th class I picked myself and got a 6th position in my school. In 11th class I want to continue in JNV only. For us two unit tests were competed in them I got first place. Then I am trying to get my old position and desire. In 11th class I got the opportunity of writing the selection test for Dakshana Foundation and I am selected for this. Myself and my parents felt very happy for this.
This is a very good opportunity given by the Dakshana Foundation to the JNV students who have a greatest desire. I am very proud of this because they are bringing the children in to the world of light. Now, I have two choices. Those are I want to become an Engineer and otherwise a Defence Officer. This course can be benefit for me in these two ways to get in to the IIT and NDA. This course is providing the lecture (one to one) which can be revised (or) we can listen how many times we want. Like this institutions only can help to brighten a student?s life. This course is providing text books and spending on the students. In this course, every student who is taking part must feel a responsibility.
He /she must try his/her level best.
There are hopes of parents, teachers, Dakshana Founders, Aassanka course directors on those students who are selected. I think that not only for ourselves but also for these people we must work hart. We are also getting encouragement in all the direction.
By taking this coaching, under the blessings of these many people, I am sure that I can achieve and I will be in great position which satisfies my parents desire and which makes their words real. I want to work hard for that, without having any home sickness.
I want to serve my country as an Engineer (or) like a Defence Officer.
One of rain cannot leave out the drought.
One piece of rice cannot satisfy any hunger
One word cannot make a sentence
From JNV Guntur, Andhra Pradesh.
Coaching Location: JNV Puducherry, Puducherry (UT). (IIT-JEE 2009-11).
Current Institute: Guntur Medical College
Stream: MBBS
Yr of expected graduation: 2016
Note: This is an exact reproduction of the essay sent to us.
Coaching Location: JNV Puducherry
Batch: JEE 2011
Graduation College: Guntur Institute of Medical Sciences
Stream: Medicine
Scholar Form