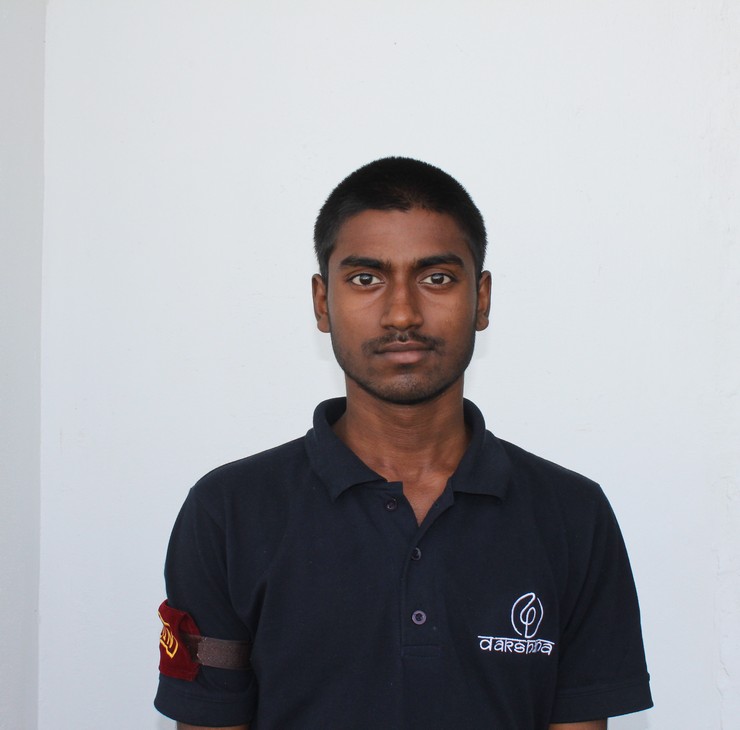 Kajol Kumari | May 21, 2020
Deep Kant Raj
JNV Patna, Bihar
I'd like to become a Dakshana scholar and hopefully attend IIT
Q1. Introduce your family to us ?….My father is a teacher (shikshamitr) in a primary SCI want Daks school .He faced many problems to become a teacher because that time our caste boundary not give the permission to do this job.My mother is a simple housewife.She always encourage me and my brother ,sister to learn and for achieve our goals.my brother and sister is all for me and they also love me very much .Presently both are in jnv patna school.
Q2. Why should you be awarded the Dakshana Scholarship ……………..I want Dakshana Scholarship because present time my family economical condition gone very bad.My father was seriously injured in an accident and 2 times open head serjury opereted ion him.In this thing all our saving rupees gone and we have no any one to give economically help .After 12th ,all problems comes on my shoulder.So, it need to take a job faster .Thus i want to become a Dakshana scholer.
Q3. What is your ambition in life ……………..My ambition is to become a NASA scientist.I want to do something for my countary and for my father and mother.so,they feel proud for me.
I try to give a massage to all "That all humans are equals,they are not differ by cast ,religion or by gender. so try to give a chance to all "for become a successful person.
Q5. Describe an incident in your life that has motivated/inspired you to do better……………..recentally an accident happened with my father that disturb to all my family .IT make us weaker mentally and economically .
Q6. Tell us about your interests and hobbies ……………..i love Singing,Painting,and playing volleyball .
Coaching Location: Dakshana Valley
Batch: JEE 2020
Scholar Form