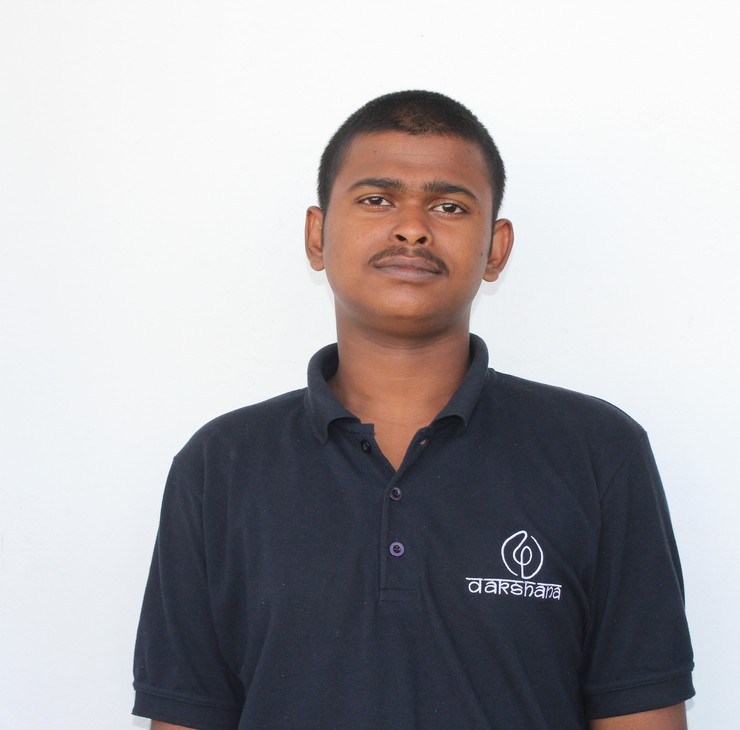 Kajol Kumari | March 17, 2021
Ashkar H
JNV Alleppey, Kerala
I'd like to become a Dakshana Scholar and hopefully attend Medical college
My family consists of 7 members including my grandmother ,father, mother ,2 brothers and a sister out of which my father is the only earning member.,who is an autodriver who suffers much to meet the both the ends meet.
All my siblings are students.my mother is a patient who needs much medication to keep her soul with in the body and my grandmother is still with us,she faces much age related diseases.
financially our family faces lot of problems including student loan,debts ,rent etc.
eventhough we are financially backward and faces much problems,our studies was my father's first priority.We 4 are studying well to make our family proud and its our hope that we will overcome all our problems one day.
Q2. Why should you be awarded the Dakshana Scholarship ……………..It is my long cherished dream to become a medical practitioner,and i consider dakshana is a best way to achieve my dreams.Financially I am not able to join any of the private institutions for medical coaching, if dakshana could award me as a scholar then it will be an exasperated opportunity for me to achieve all my dreams.
Q3. What is your ambition in life ……………..my long cherished dream is to become a doctor,who serves the society not for money but for the humanitarian values.
If I could achieve my dream to become a doctor,surely I will work sincerely and
dedicate my services to the society.i will help the students and the people who are financially backward, by extending my services and helping hands to those needed ones in the society.
I will not be doctor who aims at money ,but will be a government doctor who gives much priority to the basic human values,because I came to know many doctors in my district who purely aims at money.
with my govt. salary, I can alleviate all my financial problems also if god supports i will also be a sponser for those those poor kids who are bright and talented.
Q5. Describe an incident in your life that has motivated/inspired you to do better……………..I got navodaya selection in 2012,which helped me to get inspired from the core of my heart.The experiences and the knowledge that i got from navodaya paved the way to dream higher,as i could achieve full A+ in class X and XII.
As my family is financially poor ,we used to experience worries and tears in all the previous years due to the lack of money.All the bitter experiences that my parents experienced made me determined to achieve great heights in my life to make my poor parents proud.
I will fly with my wings,the wings of determination,hope,and faith.I will conquer heights in my way.
Q6. Tell us about your interests and hobbies ……………..My interest is in reading books,as i have a flare for the writings of many writers across the world including paulo coelho,dan brown ,amish ,and many malayalam writers.
also i love to read the books related to biology,as i like the subject very much.
Coaching Location: Dakshana Valley
Batch: NEET 2020
Scholar Form