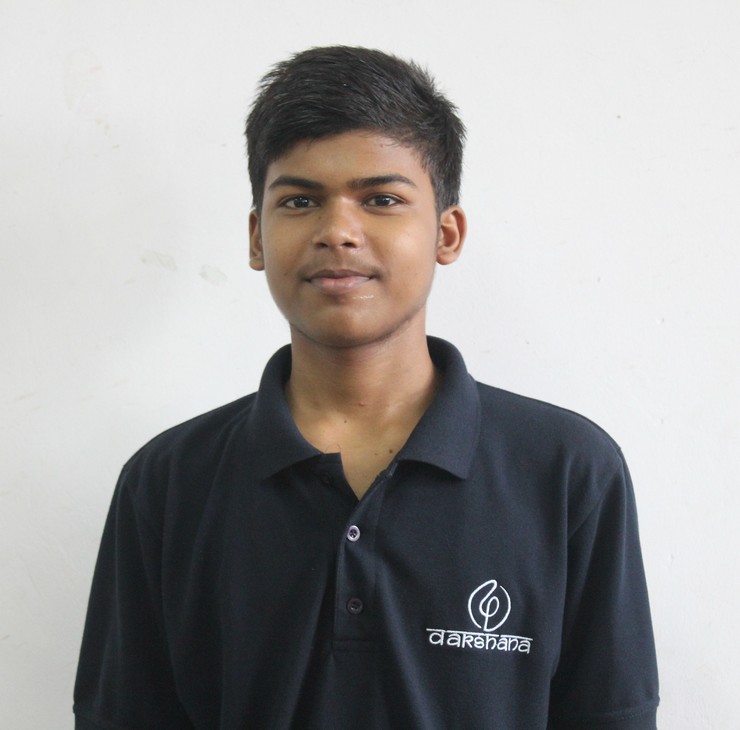 Kajol Kumari | February 27, 2020
Amar Kumar
JNV Chittorgarh, Rajasthan
I'd like to become a Dakshana Scholar and hopefully attend Medical college
Q1. Introduce your family to us?..My father is not much educated .My father have a shop . It is cushion shop .my mother is also not much educated .she is housemaker.I have two sisters.Both are teachers in private schools.my whole family is not eligible financialy to my admission in m.c.They all are expected to me to join dakshana for my bright future.
Q2. Why should you be awarded the Dakshana Scholarship ……………..I should be awarded for dakshana scholarship programme because my family is not eligible to get admission in private coaching centre financially amd I put all my efforts to do well in academics .
Q3. What is your ambition in life ……………..I am wanted to become a doctor and establish my own hospital in city.
Q4. How would you like to contribute to the society and the world when you become a successful ……………..I want best medical college in india and secured top rank in entrance exams for medical.I want become best doctor .I wanted to give great contribution to society as a doctor.
Q5. Describe an incident in your life that has motivated/inspired you to do better ……………..Once when I am second standard .I didnot take interest in studies .I spent most of the time in talking.that time my result so poor .My classmates didnot talk to me properly .Nobody wants to sit near me in close .i was feeeling so bad.when i shared taht problem with my mom,she told me do work hard get good marks then your all classmates become your friend thsat day when i get good marks then mylife fully changed .So i understand education is very precious thing.
Q6. Tell us about your interests and hobbies ……………..I am interested in physics.I spent most of the time in studying and playing cricket and football.