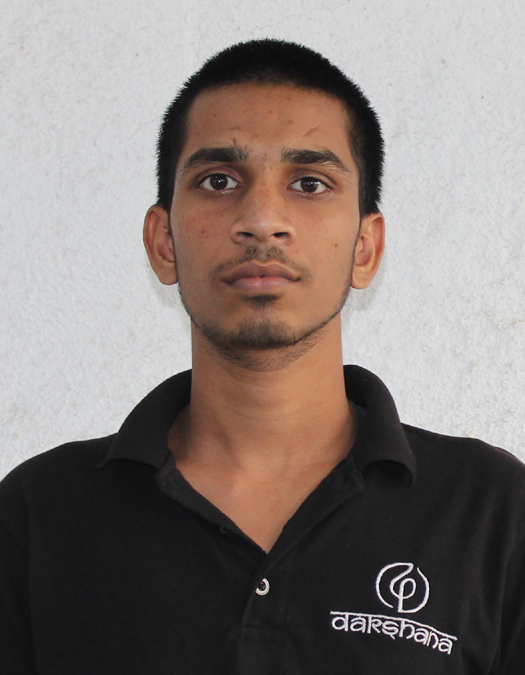 Yashwant Kumar Verma
JNV Rewa, Madhya Pradesh
I'd like to become a Dakshana scholar and hopefully attend IIT
i am very happy n(and) feel proud for staying for whole one year here in dakshana foundation. such a beautyful n peaceful org. the place where this is located is not possible for me to enjoy. i am here to make myself as a good personality. i thank this foundation by heart, for giving me oppertunity through jdst program. we are proudly moving for better life. keeping my aim on my serious n comedian face i learn whatever i should need, n i will sure that i will happy in future after passing through this journey. i am reprsentative of my family ,my friends n teachers ,so i will do hard work to overcome on my aim .i will sure that i can achives my target with the help of dakshana n faculties present here . i want to discuss to all my next friends to make a chance to get admission in this foundation. i am here in hardworking state ...
we are all adjustable according to nature ,we got a lot of bonous to study in navodaya vidyalaya .i always try to be a happy one.
i am very keeen to become a software engineer but if i am not here then i can't achive my goal.
my other hobbies are watching movies in dfferent language ,doing funny work. my navodayan friends always motivate me ,i like them.
i have to servive a beautiful life in such a beautiful place located near a valley called as dakshana valley . our hostel n classrooms are located on hillstation .
i always missed my friend, n teachers
i have very less time to study but i can do it n sure that i will sucessful personality in future.
my teachers are best they working hard but something fault in between so we couldn't do best. but i have a great chance to do best in my life.. n help all my society .....
thanq u.....
From JNV Rewa, Madhya Pradesh
Coaching location: Dakshana Valley Pune, Maharashtra. (IIT-JEE 2017-2018)
Coaching Location: Dakshana Valley
Batch: JEE 2018
Scholar Form