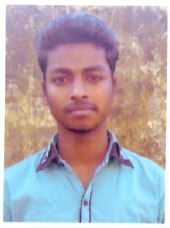 Vivek Singh Rajawat
JNV Bhind, Madhya Pradesh
I'd like to become a Dakshana scholar and hopefully attend IIT
When I joined Navodaya Vidyalaya , Bhind, I had never thinked about IIT colleges, But when I heard about Dakshana foundations, It is unbelievable for me that such type of institute also works in India who gives opportunity to children like me to overcome their dreams .
Dakshana is the place where I can see dreams with my open eyes . My parents have faced many problems in their life .
But they always showed me that they are very happy but I can feel their problems .
They always tried to complete my every wish. I just want to give them a gift of love ,happiness and fame in society so that they can feel proud on me .They have many hopes with me .
I want to achieve my dream to become an IITian . My family can not afford me for a better education in kota or any other places ,but Dakshana is a very big opportunity for me to achieve my dreams .
I am very much inspired by Mr. Monish Poberoy sir that such type of peoples are also in our world who can understand the feeling of thousands of children like us . He is God for me . I also want to do something like Manish sir .I also want to serve my nation and it will become possible ,it is mybelieve, only because of Dakshana .
I am very much thankful of Dakshana.
By: Vivek Singh Rajawat
Dakshana roll no :19120080289