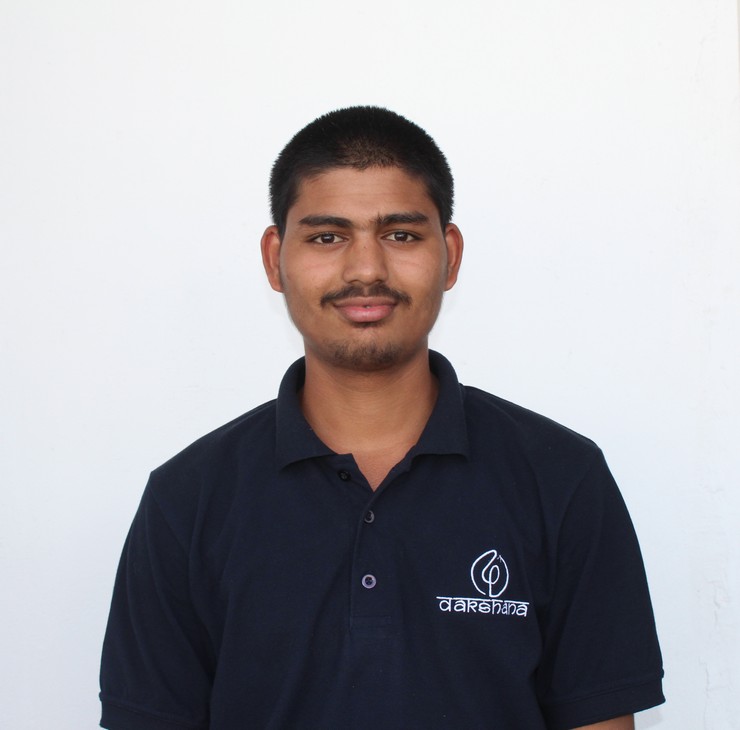 Kajol Kumari | March 17, 2021
Vijay Doriya
JNV Dewas, Madhya Pradesh
I'd like to become a Dakshana Scholar and hopefully attend Medical college
my father name is goverdhan lal doriya and he is a farmer who does not get suitable profit after doing hard work and it is because of lake of money and my mother name is savitri doriya who work as an housewife and i have also 1sister and 1 brother my sister got married in 2016 and brother do work as an employe in private agency .
Q2. Why should you be awarded the Dakshana Scholarship ……………..i should be awarded dakshna scholarship because according to me i think i am able to get this scholarship which proved through my talent on the basis of jdst and as i am from lower class family due to which my father unable to give me better education in private athorities .
and if am not selected in this programme i shoud continue my further education through any govt. college.
Q3. What is your ambition in life ……………..my first ambition in life is to became most succesfull person
and i want to became an IAS officer.
when i get success i can help to those children who does not able to get proper education and i help to peoples as a social member.
and when i became doctor i can help to those peoples who are poor and i always try to helped peoples .
Q5. Describe an incident in your life that has motivated/inspired you to do better……………..the incident which motivated me is that when i was in 9th class i see that my senior student who was get selected in dakshana foundation for the pre. of neet and aiims .
after that i thinking about my self that how much i want to do and how i can do work hard and at now i was foccusing completlyon my study and always try to do better and at last when i was in 12th class i give jdst and selected for that programme.
and my family background also motivate me always to do hard work to over became poorness .
Q6. Tell us about your interests and hobbies ……………..as i like to learn always through something even through any little instant which i see in my life and i also like to play basketball game
and i always try to better .
Coaching Location: Dakshana Valley
Batch: NEET 2020
Scholar Form