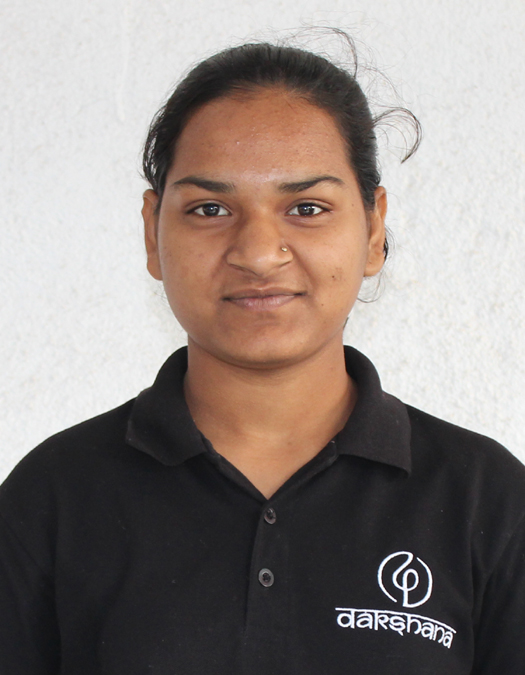 Vidika Rambhau Panzade
L C Kherde Junior College, Amravati
I'd like to become a Dakshana Scholar and hopefully attend Medical college
Vidika Rambhau Panzade
I had like to become a Dakshana scholar and hopefully attend medical collage because I want to become a MBBS doctor. By doing my best I can achieve it. In Dakshana all the teacher staff are best they solve our doubts and clear our concepts.They gives us a proper guidance for study and always motivate us. They gives us suggestion that how can we manage our time. Which book we have to prefer? etc.
Dakshana valley is a very beautiful place surrounded by many hills and lakes. It is the best place to do study in natural beautiness of nature There are many trees which gives us a fresh air and refresh our mind.
All the refrence books are provided to us by Dakshana. Which is sufficient matter to crack NEET /AIIMS. All the students who are belongings to middle class family can not affords costly private choaching for them. I think, it is the best place to fulfil our dreams. I am also belongings to the middle class family So I am very lucky and very happy by joining Dakshana By giving my hardwork my pasion to study I can achieve my moto and fulfil my parents dream.
Hostel facilities as well as food provided by Dakshana is good. Specially girls Hostel is very good our rooms and beds etc. are good. In the early morning of every day we have a P.T. class in this time we have yoga, exercise, prayer which makes us physically fit gives us a positivity for the day.
There are many programs are takes place along with study like tree plantation, games etc. that makes us all rounder and develops our personality. I think this is the best place and the student who has to become engineer/doctor must come to Dakshana valley.
From L C Kherde Junior College, Amravati
Coaching location: Dakshana Valley Pune, Maharashtra. (NEET 2017-2018)
Coaching Location: Dakshana Valley
Batch: NEET 2018
Scholar Form