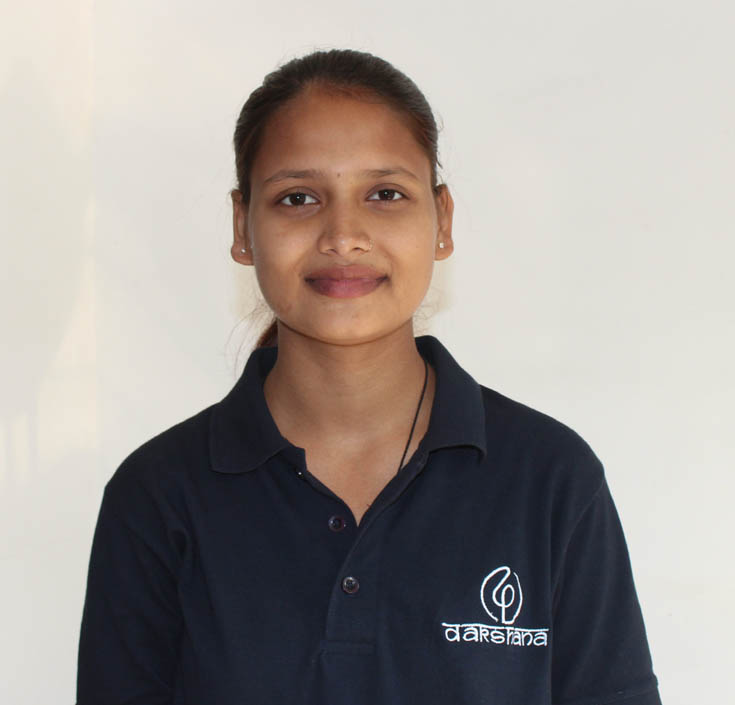 Kajol Kumari | March 1, 2021
Vashnavi
JNV Unnao Uttar Pradesh
I'd like to become a Dakshana scholar and hopefully attend IIT 
Q1. Introduce your family to us ? ……………..My Father Name Is Mr. Omprakash. He Is A Tailor. He Works A Lot For My Family Sometimes He Works All Night On The Sewing Machine For Some Money And Food. My Mother Name Is Meena Devi She Is Housewife And Does All The Household Activities. She Loves Us Very Much And Works Most. My Younger Brother Name Is Aryansh I Have Two Sisters Priyanshi And Chhavi . Priyanshi And Aryansh Also Studying In Jnv Unnao . All Of Us Love Each Other A Lot And Helps Each Other In Our Studies.
Q2. Why should you be awarded the Dakshana Scholarship ……………..I Think I Have The Potential To Become A Scholar Of Dakshana And Then Later Do Hard Work And Spend My Time To Get An Admission Into Iit . My Family Cant Afford Me To Get Such A Good Coaching And Care That Dakshana Is Providing Without Expecting Anything In Return. I Think Dakshana Is The One And Only Coaching Institute That Performs The Best And Gives All Of Its Deserving Scholar The Best Life That They Never Dreamt Of.
Q3. What is your ambition in life ……………..I Have Understood The Importance Of Chemistry In Our Life So I Want To Become A Chemical Engineer In My Future I Want To Uplift My Family And My Siblings .
I Would Like To Give Away 10% Of My Monthly Earning To Any Orphanage Or Old Age Homes I Would Donate Used Clothes To The Needy. I Never Entertain Any Kind Of Misleading Factors Or Corruption. I Ensure I Live In A Peaceful And Secured Place. I Bring Awareness In My Community About Well Being And Civilisation. I Will Cope Up With All The Difficulties In My Life And Help The Needy.
Q5. Describe an incident in your life that has motivated/inspired you to do better……………..Once, I Went To A Temple Near My Home And I Observed A Group Of Little Kids With A Sac Of Garbage. They Were Ragpicking. I Thought I Would Do Something As A Part Of My Thing. Then I Thought I Must Be In A Good Position To Do Something Like That So I Thought I Must Be In A Good Profession.
Q6. Tell us about your interests and hobbies ……………..I Love To Play Games Specially Kabaddi. I Used To Spend Time With My Siblings And Family Friends I Like To Water The Plants In My Home. I Love To Read Books That Give Inspiration And Knowledge Of Life.
Coaching Location: Dakshana Valley
Batch: JEE 2021
Scholar Form