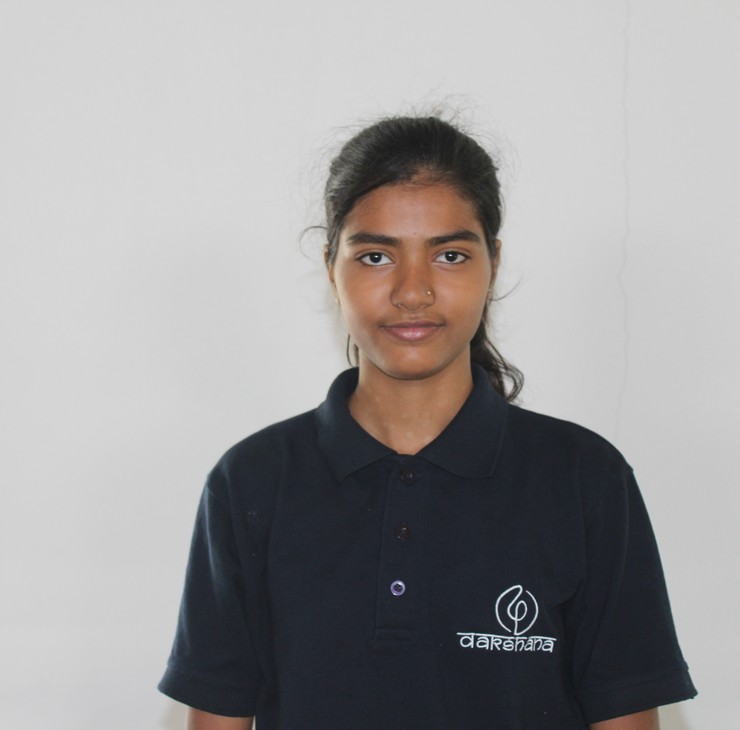 Kajol Kumari | May 22, 2021
Vandana Pal
RPVV sector 10 Dwarka, Delhi
I'd like to become a Dakshana Scholar and hopefully attend Medical college
Q1. Introduce your family to us ? ……………..My father is a caterer and he make dishes on special occassion in parties etc.Sometimes he take orders also.He is very hardworking and do his best to give best to his children.My mother is a housewife.She take care of our family very well.I have 2 younger sister ,one is studying in 10th class and other in 6th class.I have a younger brother who is studying in 4th class.We all live like a happy family but i want to make them more happy and their conditions and comfortable.
Q2. Why should you be awarded the Dakshana Scholarship ……………..Sir/Mam,its your choice whether i'll be awarded or not but i want to become a cardiologist and open a research center and open an NGO for people who are interested in research field but can't do such things due to lack of money .I want to help needy people and also improve my family conditions.My family is not able to give me coaching so that i can fulfill my dreams.that's why i want this scholarship.
If i'll not be selected,i'll try to clear NEET next year with my own efforts and give tuitions to children to help my family and also improve my family conditions.
Q3. What is your ambition in life ……………..My ambition in life is first to become a good person and a responsible human being.After that the goal of my life is to become a cardiologist and live in India Indian people to fight and cure diseases. I want to find cure of incurable diseases and also want to form an artificial thymus for old people.
Q4. How would you like to contribute to the society and the world when you become a successful …………….If i will become successful, i'll do what my goals were,to open research center,an NGO and also to find cure of incurable diseases.i'll try that no one leave India to find cure of diseases.
I also want that i can make my family's life comfortable and fulfill their dreams .I want that each family of India remain happy and healthy.
Q5. Describe an incident in your life that has motivated/inspired you to do better……………..Death of my grandfather motivated me to find the cure of disease to which he was suffering.Efforts of my father and my mother,whenever i see them only one thing come to my mind that they are doing this for me and my siblings.So i also want to do my efforts for them.Each person which come to my life inspires me whether its a human being or an animal.
Q6. Tell us about your interests and hobbies ……………..My interest is in listening music,reading story books,and watching movies mainly science fictions,dancing .I also like to play tennis.The best thing i like is to visit parks and see different species and nature.
Coaching Location: Dakshana Valley
Batch: NEET 2020
Graduation College: Lady Hardinge Medical College,Delhi
Stream: MBBS
Scholar Form