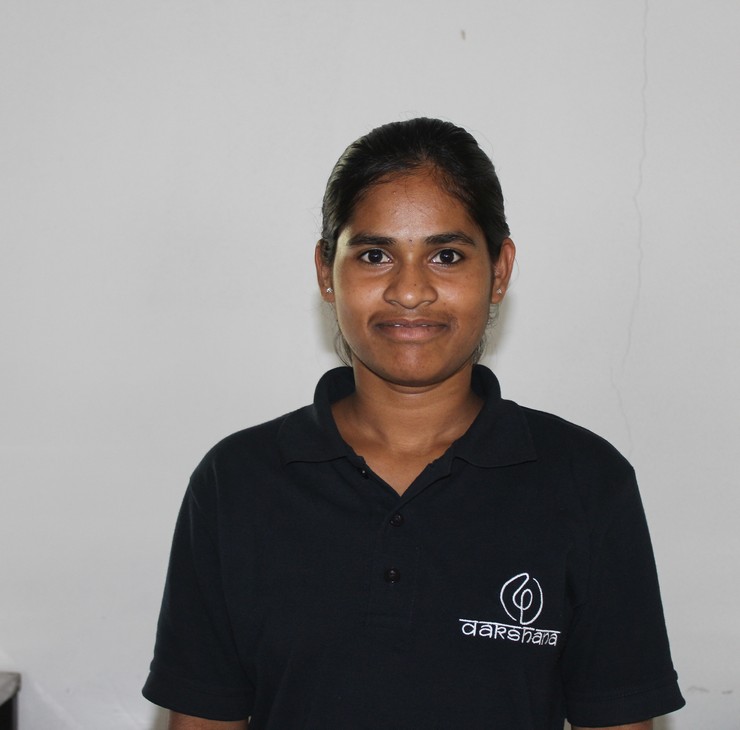 Kajol Kumari | May 22, 2021
Thallapally Spandana
JNV Warangal, Telangana
I'd like to become a Dakshana Scholar and hopefully attend Medical college
Q1. Introduce your family to us ? ……………..My father T.Yadaiah and mother T.Komalatha works at fields.Actually,my father is in those situation where he have not successfully acheived his goal because of finanacial problems and at that there is no awareness on studies.My mother without the knowledge of studies got married early.And I have 2 elder brothers Aravind and Akhil are studying.So we are working very hard to fulfil my parents dreams and struggling alot to give fruits to my parents.
Q2. Why should you be awarded the Dakshana Scholarship ……………..If I select for the Dakshana I will use the opportunity as much as possible to reach my goal.As my parents has many hopes on me, I'll do my best to achieve my DREAM.As we have many finanacial problems in our family, I have to be the backbone of my family.I'll make parents and everyone to feel proud when I'll reach my goal.
Q3. What is your ambition in life ……………..My aimbition is to become a doctor.
Q4. How would you like to contribute to the society and the world when you become a successful …………….I will contribute to the society and the world when I'll become successful by giving my own arms to them and I'll dwell in the hearts of people by treating nicely with whole heart,soul and mind. I'll maintain affable nature without hurting anyone.I just want to serve the nation in the philosophy of 'HELP OTHERS AS YOU HELP YOURSELVES".So that's why Iwanna be as a DAKSHANA Scholar to do hardwork for 1 year to definitely achieve my goal in future and make everyone happy.
Q5. Describe an incident in your life that has motivated/inspired you to do better……………..The incident which motivated me to do better is that my father used to tell about our family background and our position of in our village.He always used to say "we are the people who have not studied well" so he always motivates and inspires by his words that, you have to study well and to be in good position in the society.He says "we are only there to workhard to serve the people, so these words will inspire me alot to go higher and higher to achieve my goals.That's why I want to achieve my goal and to be backbone of my family as long in my life.
Q6. Tell us about your interests and hobbies ……………..My interests and hobbies are studying.reading,dancing,singing,playing,painting and spending time with my parents as I'm a hostler.
Coaching Location: Dakshana Valley
Batch: NEET 2020
Scholar Form