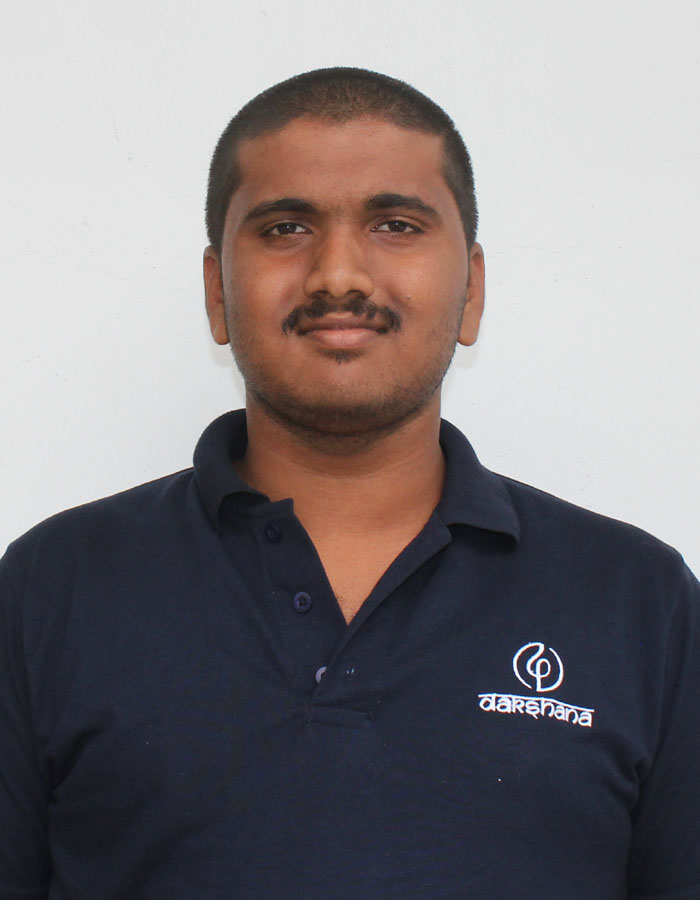 Kajol Kumari | October 16, 2018
Tejas S M
Shimoga
I'd like to become a Dakshana scholar and hopefully attend IIT
I'd like to become a Dakshana Scholar and hopefully attend Engineering college because it would bring me "ONE STEP" closer to realizing my dream. I'm from a middle class family, where people tell you "Don't Dream". Because dream is a luxury we can't have as we are caught up in the chains that bound us like social, economical restriction. I want to break free from the ties of this chains that always drags us to the ground. I want to fly high in the sky and reach the stars and Dakshana Foundation is a red carpet welcome to my dream. Dakshana Valley campus has such a beauty that leaves us awestruck, it eases my mind. Nature is my element and Dakshana has plenty of it and I'm best in my element. Dakshana has provided me with access to state of art technology, which are difficult and economically impossible to acquire this day. In my previous school we lacked teachers, I hope Dakshana will provide me with the experienced teachers. Dakshana is a name that is in the air and I wanted to be a part of it. Dakshana's time table is well prepared keeping in mind the mental and physical aspect of our health. Even day-to-day menu is furnished to nourish the student's body and make it capable. There is more to Dakshana then it meets eye. Dakshana is not just an NGO doing social service. It is a community of people who want to give something back to the society that created them. Dakshana houses books that could be referred in case of doubt, which have been a near to impossible task as the price of the books are sky-rocketed.
Even I have heard of Dakshana Alumni Network, which comprises some elite persons of India. I always wanted to meet them and be a part of them. My senior who had been a part Dakshana are now part of something big. They are being successful in life. I want to be successful in life. I want to be on the pages of history. I want to be happier than ever. And Dakshana promises all of that.
Note: This is the exact reproduction of the essay sent to us.
Coaching Location: Dakshana Valley
Batch: JEE 2019
Scholar Form