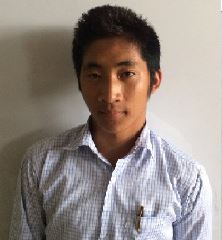 Tapung Tarh
JNV Papumpare
I'd like to become a Dakshana Scholar and hopefully attend Medical college
I love medical science and it is my aim to become a reknowned doctor and make my family, society, community and myself happy. AIIMS for is the ladder as the pavement towards my goal which is to become a doctor.
My further aim is to make medical facilities affordabily available in my rural society which could be fulfilled if I become a good doctor and also inspire others to aim for the same.
I get every help and support from my parents, relatives and teachers to go in the medical line and they all hope to see me become a doctor before they expire. I know that their prayers and wishes are always there with me and with them I commit myself to work hard and fulfill their dreams as well as mine. At least I want to try, I want to try even though I could fail and as per I am concerned, ?failure? do not have to hang around me as long as I am a ?Dakshana Scholar?. It is truly a thing to be confident about when a student gets a good teacher and hopefully for me I have had all the best teachers in the world ?yesterday? and today I think is going to be the same for me as well for the other students.
Note: This is an exact reproduction of the essay sent to us.