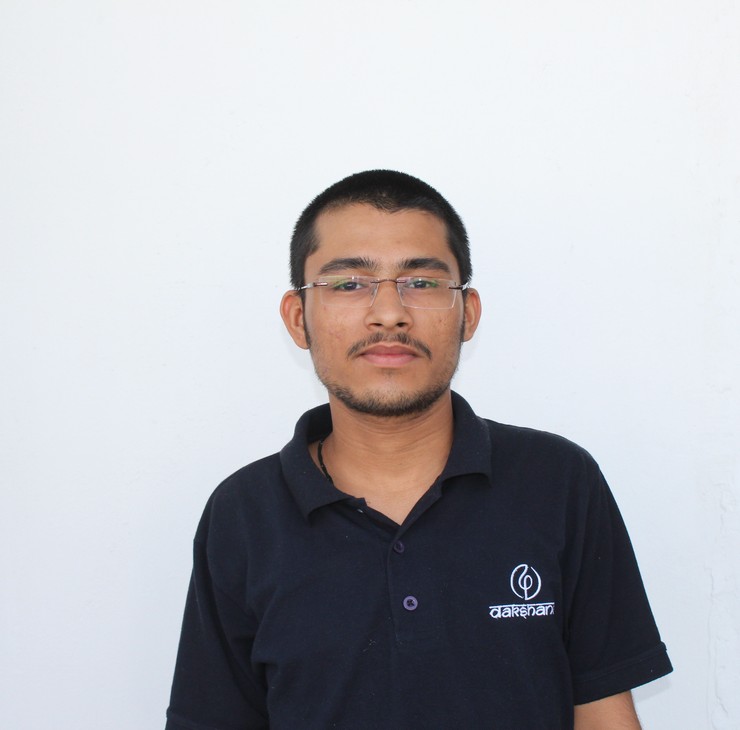 Kajol Kumari | March 17, 2021
Suresh Kumar
JNV Barmer, Rajasthan
I'd like to become a Dakshana Scholar and hopefully attend Medical college
MY FAMILY IS VERY POOR. MY FATHER AND MOTHER BOTH ARE DIABITIC PATIENTS. FATHER ALSO HAS HIGH BLOOD PRESSURE. I HAVE NO BROTHER AND FIVE SISTERS. FATHER IS THE ONLY SOURCE OF MONEY. MOTHER IS HOUSE WIFE. SO, I WANT TO BECOME A DOCTOR. BUT I HAVE FINANCIAL PROBLEM. I HOPE THAT DAKSHANA WILL BE HELP ME. ALL SISTERS ARE UNMARRIED. SO, I WANT TO HELP MY FAMILY AS WELL AS MY SOCIETY.
Q2. Why should you be awarded the Dakshana Scholarship ……………..IT WILL BE GOLDEN CHANCE FOR ME FOR BECOME A DOCTOR IF I SELECTED IN DAKSHANA OTHERWISE I CAN NOT DO IT BECAUSE MY FAMILY IS VERY POOR. AND I WILL TAKE PART IN BSC. BY A NORMAL COLLEGE IF I CAN NOT SELECT IN DAKSHANA. I ALSO WANT TO SELECT IN DAKSHANA BECAUSE MY FATHER AND MOTHER ARE DIABITIC PATIENTS AND I HAVE NO BROTHER AND FIVE SISTERS SO ALL RESPONSIBILITY ON ME.
Q3. What is your ambition in life ……………..MY AMBITION IS BECOME A DOCTOR AND HELP THE NEEDY PEOPLE. I ALSO WANT TO DISCOVER THE MEDICINE OF SOME DENGEROUS DISEASES SUCH AS AIDS , HEPATITIS B .
I WANT TO HELPS THE PATIENTS. AND I WILL ALSO MAKE THE SCHOOL IN WHICH POOR PEOPLE ARE TAKE EDUCATION FREE AS DAKSHANA. I ALSO MAKE HOSPITAL IN WHICH POOR PATIENTS TAKE MEDICINE FREELY.
Q5. Describe an incident in your life that has motivated/inspired you to do better……………..THERE ARE MANY INCIDENTS IN MY LIFE WHICH MOTIVATED ME. ONCE UPON A TIME BEFORE DIWALI I WENT FACTORY FOR WORK OF CLOTHES COLOUR. THEY GIVE ME SOME MONEY AND I TAKE DRESS FOR MY SISTERS . MY FAMILY PROBLEMS ALWAYS INSPIRED ME VERY MUCH. I THANK TO DAKSHANA FOUNDATION WHO GIVE OPPORTUNITY TO POOR PEOPLE.
Q6. Tell us about your interests and hobbies ……………..MY HOBBIES ARE READING BOOKS AND PLAYING CHESS. AND ALSO HELP THE OLDAGE PERSION.
Coaching Location: Dakshana Valley
Batch: NEET 2020
Scholar Form