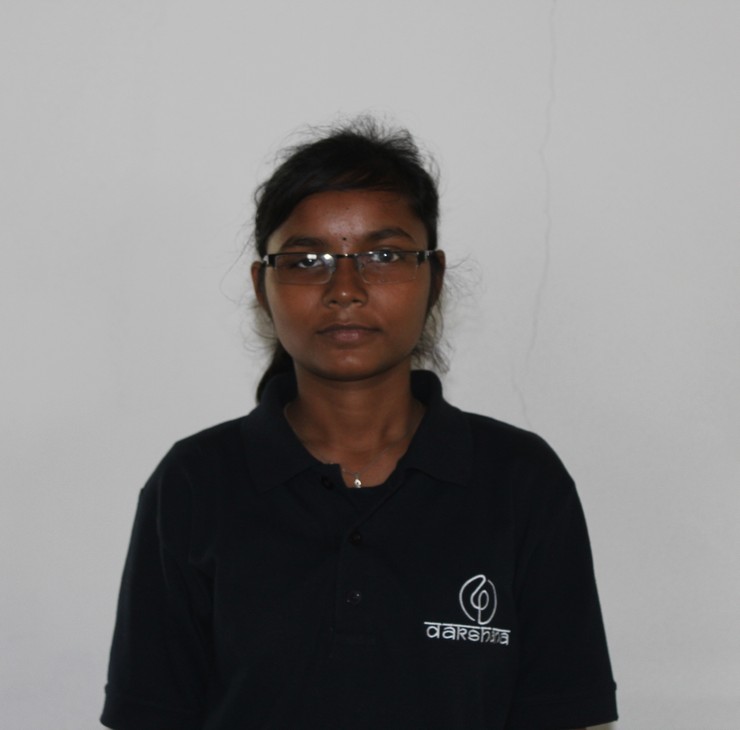 Kajol Kumari | May 22, 2021
Sunita Tandi
JNV Bolangir, Odisha
I'd like to become a Dakshana Scholar and hopefully attend Medical college
Q1. Introduce your family to us ? ……………..I belongs to a middle class family. There is 4 members in our family.My father is a farmer and my mother is a housewife. My elder brother is now studying in a college doing degree and I am studying in class-XII in JNV BOLANGIR. Our family condition is not so strong.My father as a farmer workhard to fulfill the need of our family but,any how we all live hapily.
Q2. Why should you be awarded the Dakshana Scholarship ……………..I should be awarded the Dakshana scholarship as I want to clear the medical exam in a good rank and I am doing hardwork to achieve that and if I will clear Dakshana, my parents will be very happy and I will qualify the medical exam surely.
Q3. What is your ambition in life ……………..I have a greatest ambition in my life. I want to be a doctor in my life and this is a very big achievement for my family. Being a doctor I want to contribute something to the mother nation.
Q4. How would you like to contribute to the society and the world when you become a successful …………….When I will become successful ,as I want to become a doctor I will try to serve all people as much as possible. When I will become a doctor I will try to cure the disease of all patients and I will surely contribute something to my mother India, to my society and to the World.
Q5. Describe an incident in your life that has motivated/inspired you to do better……………..When I cleared navodaya exam(in class 6th), my parentswere very much happy and they inspired me a lot and my teacher also inspired me a lot and with a very big hope they send me navodaya to study there. My father appreciate me very much and said that we will continue your study up to that rank you like and we will always support you.
Q6. Tell us about your interests and hobbies ……………..My interest is to study well and to be a good child of my parents and hobby is to read books, finding words in Dictionary.
Coaching Location: Dakshana Valley
Batch: NEET 2020
Scholar Form