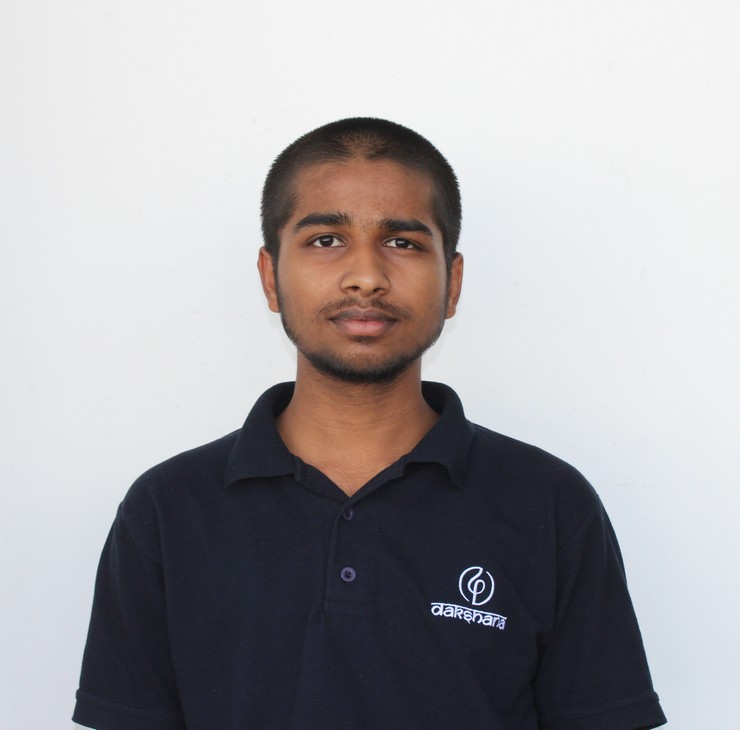 Kajol Kumari | May 21, 2020
Sudhansh
JNV South West Delhi, Delhi
I'd like to become a Dakshana scholar and hopefully attend IIT
Q1. Introduce your family to us ?….I am from a middle class family. there are four members in my family, my father is a private employee in private living imports, my fathers does not like indiscipline, my mother is a house wife, she is a calm women. my mother and father they are both motivate me. i have a lot of respect for them and my elder brother.
Q2. Why should you be awarded the Dakshana Scholarship ……………..Every one know that the good study helps to get rid from poverty, as i heard about Dakshana, i had decided to join Dakshana, because it is a good program which is helping poor students to break the bond between poverty and his family. if i not selected in this program then i shall to try best alternatives, but it seems difficult to get such type of facility in other coaching institute.
Q3. What is your ambition in life ……………..I want to become a good man in my life, because before achieving targets it is necessary to be a good man. I want to be a ideal for other persons in my society.
I would like to grow self confidence in my society,even 50% of knowledge and 100% confidence can helps us to get higher opportunities.
Q5. Describe an incident in your life that has motivated/inspired you to do better……………..I my life there are some incident, but one incident changes my mindset that was story of my physics teacher's own life , he grew up from a very worsw cindition of his life and i thought that if he can do then i can also do.
Q6. Tell us about your interests and hobbies ……………..My hobby is learning and gather facts about computer, technologies and other things.
Coaching Location: Dakshana Valley
Batch: JEE 2020
Scholar Form