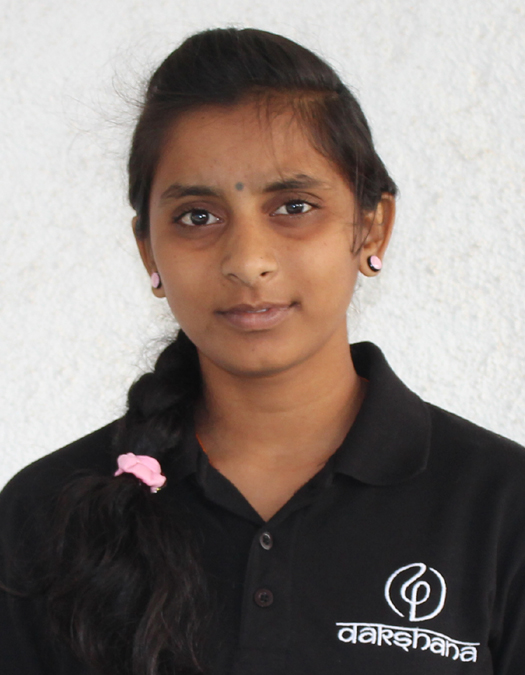 Shyla L R
MDRPU College Hosuru
I'd like to become a Dakshana Scholar and hopefully attend Medical college
Name : Shyla L R
Firstly I would like to thank Dakshana for providing such a best thing to the students. It is a one of the good way to find talented students from various parts of India. They giving a best contribution to our society by providing Dakshana roll no.: 18172561120
a NEET and JEE coaching to the students. By this way they are helping to so many people. For this am heartfully thank to Dakshana.
I want to be a Dakshana scholar because I want to fulfil my parents desire. My parents and my brothers wants to see me as a doctor. Basically i belongs to poor family from 1st standard to 12th i didn't gave a burden to my parents. I completed my education from 6th to 12th under KRIES. Now also i don't want to give a burden to them. My father is a farmer. My family based on agriculture. Its very hard to send me to a private medical college. So its a need for me to take a seat in government college. That's why i preferred to take a coaching from Dakshana and i have to fulfil my and my parents desire. I hope that Dakshana will give a well education and along with so many good things which are necessary to us.
Actually i didn't gave NEET exam in 2017 because of my insufficient preparation to the NEET exam. I decided to take a NEET exam on next year with a suffient knowledge and preparation. I hope Dakshana institute will give enough knowledge to me. My parents wants to see me as doctor. My destination is to become a eye specialist. So its my duty to fulfill their desire. I will definetely do my duty . I am very happy for my selection to Dakshana . And also am happy and proud to be a scholar of dakshana. Definately i will give a best result to dakshana. once again i thank to dakshana.
Thank you dakshana
From MDRPU College Hosuru
Coaching location: Dakshana Valley Pune, Maharashtra. (NEET 2017-2018)
Coaching Location: Dakshana Valley
Batch: NEET 2018
Scholar Form