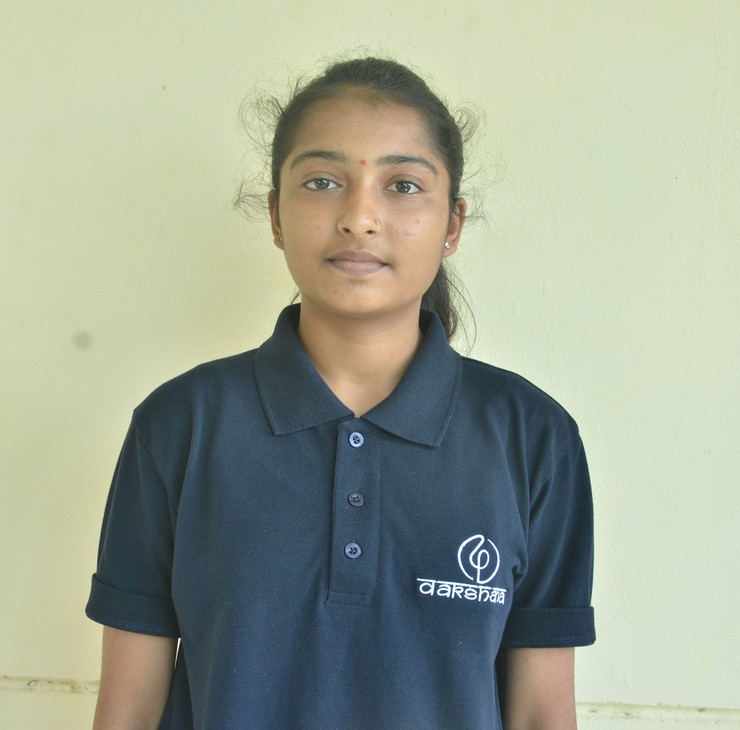 Kajol Kumari | May 18, 2020
Shivani Teli
JNV Jalgaon, Maharashtra
I'd like to become a Dakshana scholar and hopefully attend IIT
Q1. Introduce your family to us?..My father name is Thokala Mohana Rao . He is a government teacher.He teaches english subject.My mother name is Thokala Lakshmi kumari.She is a house wife. I have a sibling,she is now studying engineering second year.
Q2. Why should you be awarded the Dakshana Scholarship ……………..I want to reach my goal in a way which does not trouble my parents. As my sister is studying engineering ,it becomes hard to my parents to afford for both of us. So if I reach my goal through the path which paved by DAKSHANA ,it would be very very helpful for my family.
Q3. What is your ambition in life ……………..I want to become an Civil Engineer . I want to serve my country in the most highway in which I can.
Q4. How would you like to contribute to the society and the world when you become a successful ……………..I want to see my society happy by having minimum facilities.. I know how people are struggling to have atleast facilities. I will make a small association with my friends ..and help the needy ones.
Q5. Describe an incident in your life that has motivated/inspired you to do better ……………..when my brother got NEET seat after his second attempt, igot very much motivated. that one can reach their goal if they have sufficient will power.
Q6. Tell us about your interests and hobbies ……………..singing and writing songs.