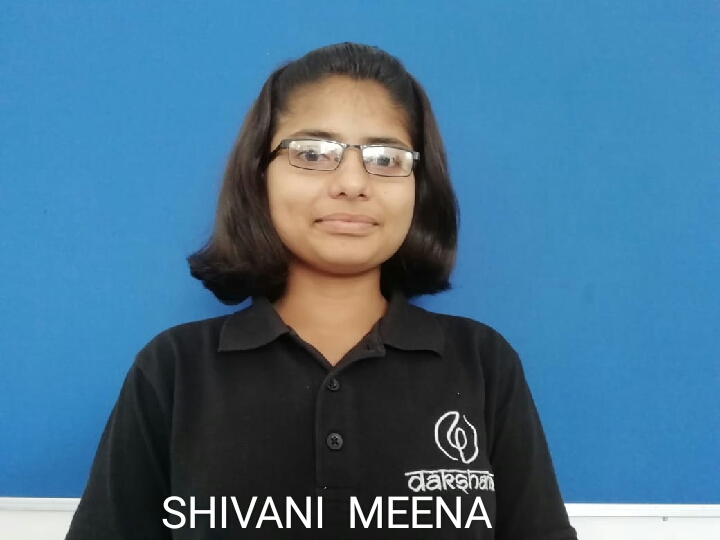 Kajol Kumari | October 20, 2018
Shivani Meena
Jnv Dholpur
I'd like to become a Dakshana scholar and hopefully attend IIT
I think that it the best platform to build up my career .Career?
Now question is that why i want to build up my career? Actually the real target of my life is to help all poor and rich people in a very good manner but i want to build up my career because when i will become an honest IAS officer I will more able to help them than as a simple person.
Dakshana – there are lot of talented students in this world but a few can't achieve their target due to some problems like homesickness ,etc. But there is also a quote-"When god creates any problem,
then also give its solution".But to get this solution we have to do some extra efforts. Similarly Dakshana is solution for poor students who can't get the high standards studies by self due to less income of their family or lack of safe places for girls.
Dakshana provides all these facilities with a very loving family.Dakshana's staff members give us the love as our family so we never feel that we are away from our home.We can give another to Dakshana foundation as a home away from home.
I am really very thankful to Charles T. Munger Sir to start this organisation.And after become an IAS officer i will surely try to help all poor students.
Dakshana can't be expressed in words so………..
I  proud to be a Dakshana scholar.
Note: This is an exact reproduction of the essay sent to us.
Coaching Location: JNV Bengaluru Urban
Batch: JEE 2020
Scholar Form