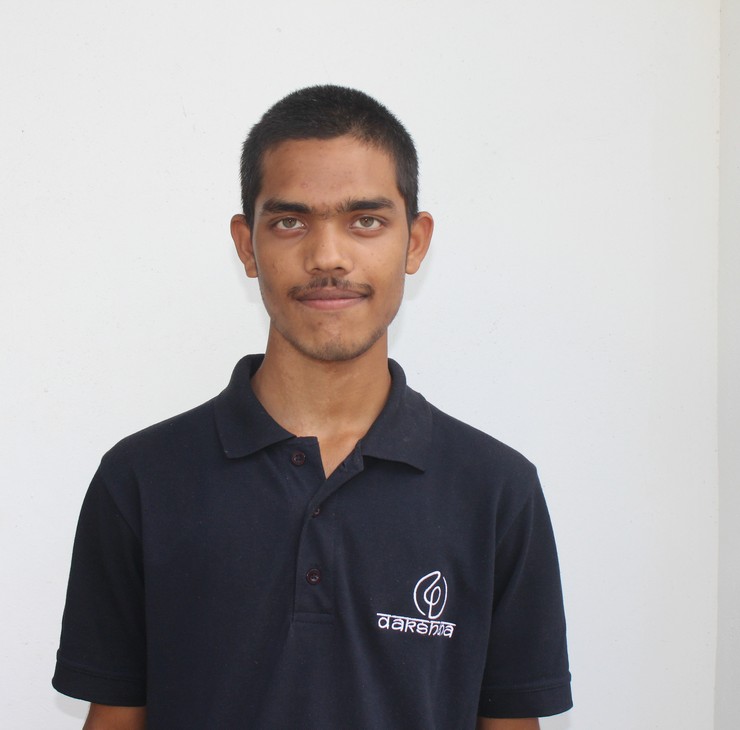 Kajol Kumari | March 17, 2021
Shivam Lahare
Prayas Boys Residential School, Raipur, Chhattisgarh
I'd like to become a Dakshana Scholar and hopefully attend Medical college
Mr.Chhamman Das Lahare mis. Ishumati Lahare Mr.Shubham Lahare My father is a farmer and my mother housewife and my brother doing study in college. My father also like doctor and teacher ,so i want study for doctor and my brother also study for a good teacher.
Q2. Why should you be awarded the Dakshana Scholarship ……………..I need some help for my big dream.if i am not selected to be a Dakshana scholar then i owed do hard work for my dream regularly because doctor is my dream I hope i do it. I do continue my self study for it .
Q3. What is your ambition in life ……………..My main aim Doctor My life frist choise for me and my faimly.
I do work for my society through my medical study i open some hospital in my village for all and free service for poor faimaly.
Q5. Describe an incident in your life that has motivated/inspired you to do better……………..my life main motivation when my mother suffering from liver problem.
Q6. Tell us about your interests and hobbies ……………..My hobbies study and playing cricket and songs.
Coaching Location: Dakshana Valley
Batch: NEET 2020
Scholar Form