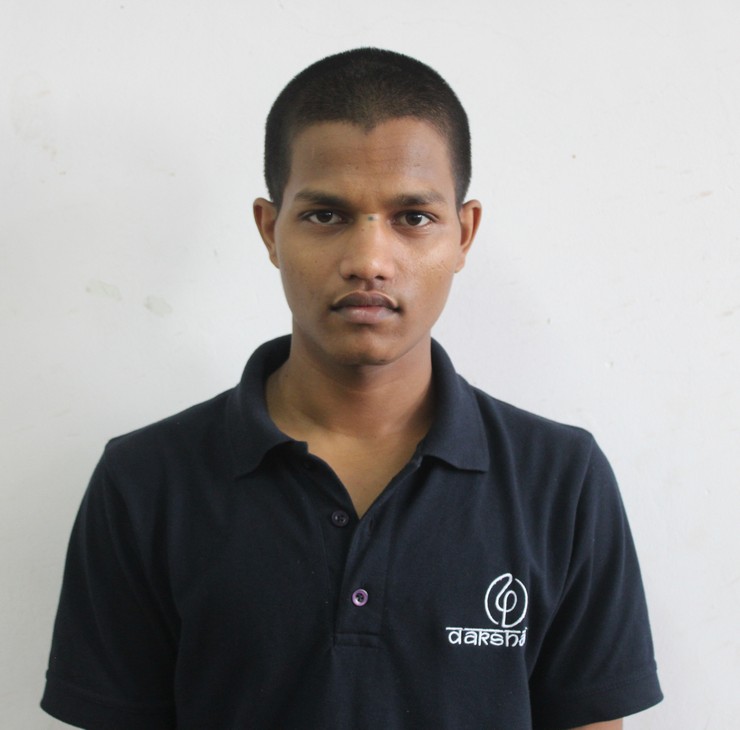 Kajol Kumari | February 27, 2020
Rupesh Kumar
JNV Siwan, Bihar
I'd like to become a Dakshana Scholar and hopefully attend Medical college
Q1. Introduce your family to us?..I HAVE A JOINT FAMILY. MY FATHER IS A SMALL FARMER BUT HE COULDN'T COLLECT AS MUCH RUPEES WHICH HELP ME TO JOIN PRIVATE COACHING OUTSIDE. MY MOTHER IS A VERY SIMPLE WOMAN. MY BROTHER IS A STUDENT OF DAKSHANA FOUNDATION.
Q2. Why should you be awarded the Dakshana Scholarship ……………..I WANT TO BE AWARDED THE DAKSHANA SCHOLARSHIP BECAUSE MY FATEHR HAS NO CAPACITY TO PROVIDE ME A BETTER FACULTY FOR MEDICAL PREPARATION AND MY BROTHER IS ALSO A STUDENT OF YOUR BETTER FACULTY SO , I KNOW THE IMPORTANCE OF DAKSHANA FOUNDATION.
IF I WILL NOT SELECTED IN DAKSHANA SCHOLAR THAN I WILL REJOIN MY JOIN JNV FOR SUCCESSIVE STUDY AND I WILL PREPARE FOR NEET AND AIIMS.
Q3. What is your ambition in life ……………..MY AMBITION IS TO BECOME A SUCCESSFUL DOCTOR FOR HELPING MY SOCIETY WHICH IS VERY RURAL AREA.I WANT TO ESTABLISH A HOSPITAL AT MY VILLAGE AREA BECAUSE MANY OF MY VILLAGE PEOPLE ARE LABOUR IN FACTORIES OF DELHI AND COULDN'T REACH A GOOD HOSPITAL.
Q4. How would you like to contribute to the society and the world when you become a successful ……………..I WOULD LIKE TO CONTRIBUTE TO THE SOCIETY AND WORLD THROUGH A PLAN WHICH IS IN MY MIND AND THAT IS TO PROVIDE A HOSPITAL TO MY VILLAGE AND VARIOUS BACKWARD RURAL AREAS IN VERY LOW AMOUNT OF FEE WHICH CAN BE EASILY PAID BY A FARMERS AND OTHER LOWER GROUP OF PEOPLE. AND I WANT TO PROVIDE MEDICINE OF LOW AMOUNT BUT BETTER QUALITY.
Q5. Describe an incident in your life that has motivated/inspired you to do better ……………..WHEN I WAS GOING MARKET THEN I SAW A PREGNANT LADY ON RICKSHAAW WAS CRYING FOR PARTURATION.AND SUDDENLY SHE BIRTH A BABY ON RICKSHAW BUT THIER IS NO HOSPITAL NEAR MY VILLAGE DUE THIS THE WOMAN GONE DEAD DUE TO SOME PROBLEMS.I WAS ONLY 12 YEARS OLD.
Q6. Tell us about your interests and hobbies ……………..I HAVE ONLY ONE INTERST TO TAKE BLESSINGS OF ELDERS AND WOMAN FOR DOING BETTER IN MY LIFE FOR OTHERS.MY HOBBIES ARE SO MANY LIKE PLAYING CHESS LISTENING MUSIC AND TO HELP ANYBODY.