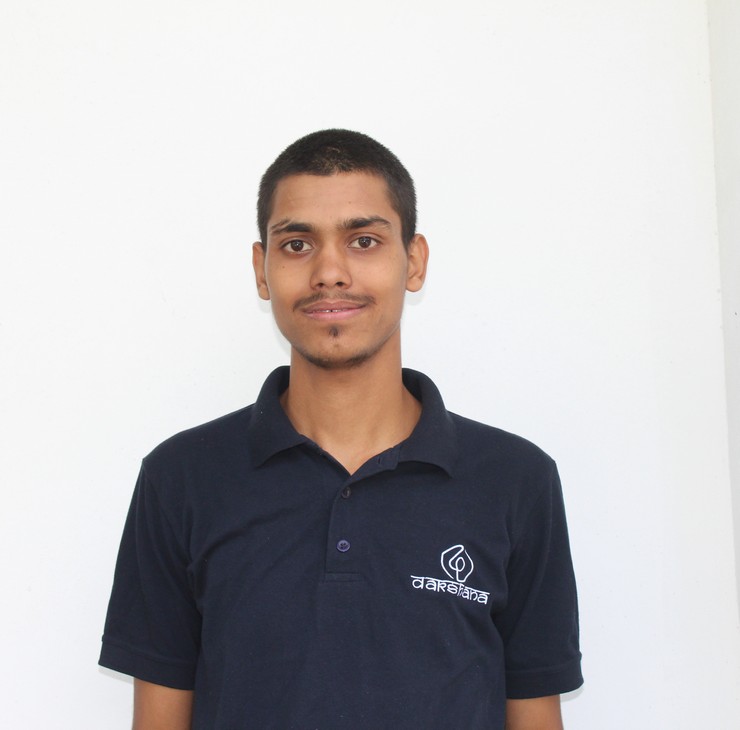 Kajol Kumari | March 17, 2021
Rohit Joshi
RPVV Gandhi nagar, Delhi
I'd like to become a Dakshana Scholar and hopefully attend Medical college
There are four members in my family that is me my father my mother and my brother. My father works in group 4 service security.My father is the only source our family income . Their income is enough to fulfill our basic needs but not so much that we can fulfill our dreams . My mother is a housewife. She supports me a lot towards my studies by doing everything she can do for me. My uncle also works in group 4 service security.
Q2. Why should you be awarded the Dakshana Scholarship ……………..I think i have the potential to qualify the entrance test NEET , but i need a proper guidance which i think dakshana can provide me . But because of shortage of money i cannot take coaching from world class coaching institute . So i think i should be awarded the dakshana scholarship. If i will not get selected then i will join bsc and do self study to prepare for neet
Q3. What is your ambition in life ……………..My only ambition is to make my parents proud of me and offer them a well and prosperous lifestyle. As Delhi is a polluted city, i want to get a job in a clean and green city like Dehradun and built a house for me and my parents there . i think it can be possible if i become a doctor.
I would like to help students like me whohave the potential to do great works but are unable to do so because of their family support. I would like to do something for old and needy people who are left alone by their son or daughter.
Q5. Describe an incident in your life that has motivated/inspired you to do better……………..i have heard about a lot of students in my surroundings who were able to fulfill there dreams when anybody support them. These incidents inspires me a lot. when I read about American swimmer Michael Phlapes, that he won 8 gold medals in a single year in olympics just because of his hard work and dedication It inspired me a lot.
Q6. Tell us about your interests and hobbies ……………..my hobby is to play volleyball and badminton. I fill relax and calm after pursuing my hobbies. I used to pursue my hobbies in spare part of my time.
Coaching Location: Dakshana Valley
Batch: NEET 2020
Scholar Form