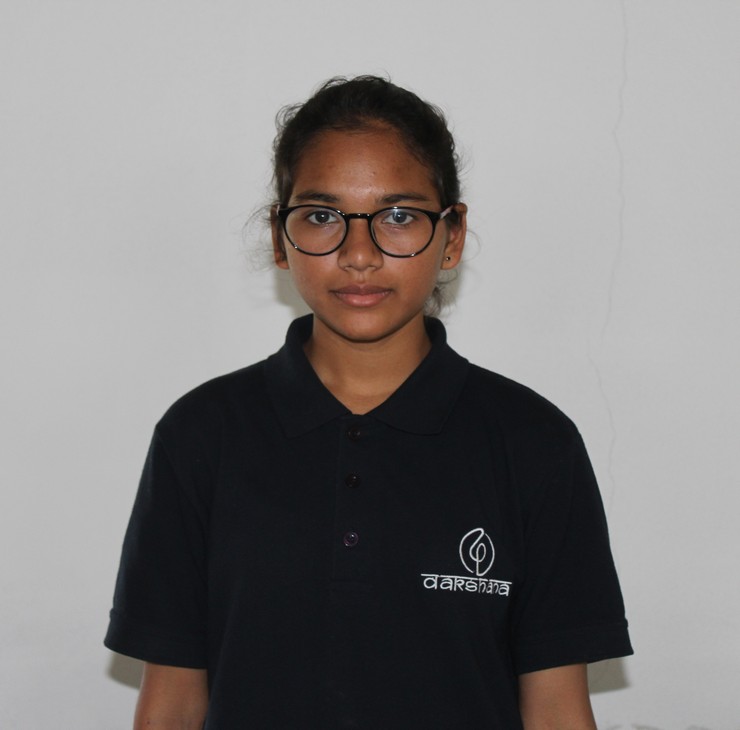 Kajol Kumari | March 17, 2021
Rishika Dhurve
JNV Raisen, Madhya Pradesh
I'd like to become a Dakshana Scholar and hopefully attend Medical college
I Rishika Dhurve belongs to small family . My fathher mr. Bhurelal Dhurve . He is doing the job of daily worker in p&g factory mandideep .He likes spiritual thoughts . my mother ms. Seema Dhurve she is housewife ,she likes cooking & creative work .And i have one brother he is younger than me he is naughty but clever also . My uncles also give thier lot of support towards my family.
Q2. Why should you be awarded the Dakshana Scholarship ……………..I should awarded for dakshana scholarship because i did to hard work for it .there is so name of daksana thats why i want to go there .if i will not select for ot so i do lot of hard and smart work and also apply some othere work.
Q3. What is your ambition in life ……………..My aimbition is very high but in curent time i dont have such potential to do so in one time so first i choose the medical and want to become docter and serve good facilities to people.and i absolutetly know that i will achieve my all aim.
I want serve good facilites to society and go with helpless people . i want overcome the dieseful world to dieasesless.
Q5. Describe an incident in your life that has motivated/inspired you to do better……………..the stories of hardworking people inspired me . how they do it inspired me
Q6. Tell us about your interests and hobbies ……………..I m intrested in creating my own thoughts . i like dance much and cretive work. and i want be a polytalented.
Coaching Location: Dakshana Valley
Batch: NEET 2020
Scholar Form