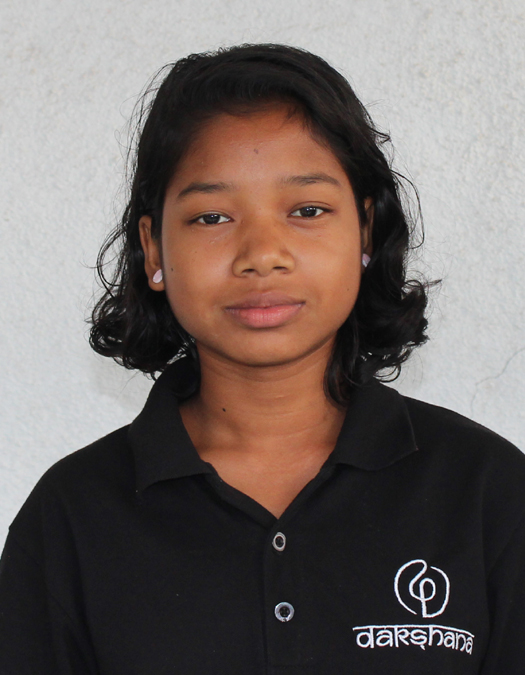 Ranjita Bhue
JNV Bargarh, Odisha
I'd like to become a Dakshana Scholar and hopefully attend Medical college
I would like to become a Dakshana scholar & hopefully attend Medical college
because it is my father's dream to see me as a doctor & I want to fulfill his dream.
I want to do something for our country. I think Dakshana is the most appropriate
platform for building doctors & engineers.I am very much thankful to Dakshana
for giving me a golden chance to study here without paying a single rupee.
My parents cannot afford the required money for coachig . So it's really a golden
chance for me. This is 21st century, our country has progressed a lot in every
field, specially in the field of science & technology .But people of my village still
believe in superstitions, which a matter of shame for me . I want to change the
mindset of people of my village . I want their eyes to be opened to see the new
world specially in the field of medicine . Because health is wealth. And I think
that development should start from me & my surrounding, so that our country
will become a developed country.I was studying in JNV for last 7 years.Govt. has
paid a lot for my studies . And now Dakshana is spending a lot of money for my
coaching.So it is my moral duty to serve for our country & definitely I will (after
becoming a doctor).
RANJITA BHUE
Roll- 18126040557
From : JNV Bargarh, Odisha
Coaching location: Dakshana Valley Pune, Maharashtra. (NEET 2017-2018)
Coaching Location: Dakshana Valley
Batch: NEET 2018
Scholar Form