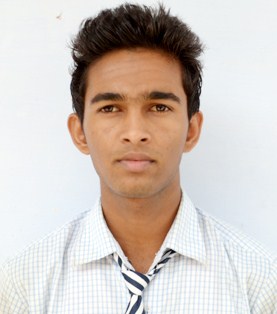 Rahat Reza Sulemani
JNV Kishanganj
I'd like to become a Dakshana scholar and hopefully attend IIT
I'd like to become a akshana Scholar because?.IITs are the most coveted institutes for engineering also it is a centralised institution.The fascinating world of science and technology IITs persuaded me of day-dreaming to attend classes in IIT.It was the most natural reason for me to become a Dakshana Scholar so that I can prepare well for IIT-JEE and get admission in good IIT where my talent would prove worthy for my Nation, obviously it is logical that my interest in solving numerical problem also made me think about IIT but cracking IIT is not a fun,neither it is impossible.If one is well coached under a systematic study for preparation for IIT then it becomes pretty easy to get into IIT.There is no doubt in Indian talents one may say rural talents but it is very unfortunate with our nation that talent is not coming into existence.So very very thanks to the Dakshana team on behalf of me that it is crafting the talents of rural children.
When I was in seventh standard I found my interest in PCM.At that time,I came to know that we can have only PCM for IIT entrance.I started thinking about IIT but my parents are not in condition to afford the coaching fee for JEE preparation.So at that time I pull my shocks up to become a Dakshana scholar.Quite pleasing was the moment when my ear heard about the Dakshana result but at the same time one responsibility also approached to me that I would have to persue my prolonged day-dream as well as the purpose of Dakshana Foundation.I am again paying tribute to Dakshana Foundation for imparting an essential platform for navodayans.
From JNV Kishanganj, Bihar.
Coaching Location : JNV Bundi, Rajsthan, (IIT-JEE 2014-16).
Preparing Again,
Note: This is an exact reproduction of the essay sent to us.